Welcome From the Executive Director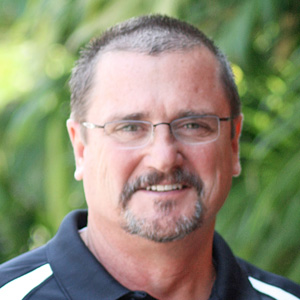 Welcome to the alumni and parent homepage! As an alumnus or parent of Azusa Pacific University, you are a valued member of the APU community.
Our office provides a number of rewarding ways for alumni and parents to stay involved. I invite you to use this site to learn more about activities and benefits available to you. Our desire is to continue to serve our alumni and parents by keeping you informed about APU people and events and by inviting you to be active members of the APU community.

We feel honored to be able to serve you in whatever way we can. Please do not hesitate to call the office with any suggestions or concerns.
May God continue to bless you as you serve.
Sincerely,
Craig Wallace
Executive Director, Office of Alumni and Parent Relations
Office of Alumni and Parent Relations
Kyle Griffin '12, cofounder of innovative marketing firm Culture Cube, stands at the forefront, equipped to reach today's top consumers: millennials.

APU alumni Kyle Cleveland '10, MBA '11, and Wesley Tullis '14, serve in ministry at Saddleback Church. Working behind the scenes, they use their organizational leadership skills to advance God's Kingdom.

Serving in the U.S. Air Force inspired Azusa resident Andrew Montes '15 to pursue a career in social work to help struggling veterans transition to civilian life.
Elsewhere at APU
APU's Pew College Society will offer a GRE training session on Wednesday, September 23. Register today to attend.

The Clapham Saints exemplified a deep faith in the midst of trials as they worked to abolish slavery in 18th-century London.Their example can inspire today's believers to place their confidence more fully in the Lord.