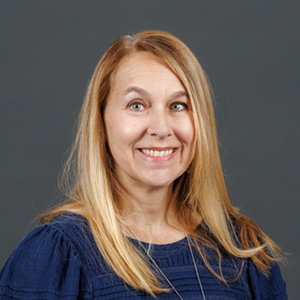 Jeannine Kranzow, Ph.D.
Assistant Professor, College Counseling and Student Development
Jeannine Kranzow, Ph.D., has been involved in the field of student affairs for more than 15 years. Prior to coming to APU as a full-time faculty member, she was an associate professor in the School of Education at Argosy University in Tampa, Florida. She has served as the director of academic advising, the director of career planning, and the coordinator for two offices for women. She also has worked with first-year-experience programs, judicial affairs, and enrollment management, and for public and private institutions. Her research interests, conference presentations, and publications are in the areas of student transition, graduate program marketing, competency development, and the impact of various curricular structures on student learning and critical thinking. She serves on the directorate board for the commission on graduate and professional student affairs with the American College Personnel Association (ACPA). She is serving as one of the guest editors for a special issue of The Journal of College and University Student Housing (JCUSH) focused on fostering success for students in transition.
Education
Ph.D., Higher Education, Indiana University
M.S., Counseling and Guidance (emphasis in College Student Personnel), California Lutheran University
B.A., Speech Communication, Pepperdine University
Department
School of Behavioral and Applied Sciences
Department of Higher Education
Courses Taught
CCSD 551 – Introduction to College Student Affairs
CCSD 571 – Student Learning in the Cocurriculum
CCSD 573 – Career Counseling and Development
CCSD 595 – Capstone Project in College Student Affairs