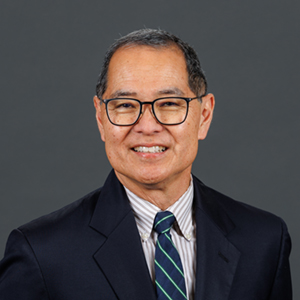 Alan Oda, Ph.D.
Professor, Department of Psychology
Phone:
(626) 815-6000, Ext. 2746
Email:
aoda@apu.edu
Fax:
(626) 812-3072
Alan Y. Oda, Ph.D. is a Southern California born and raised native resident. After working as a lab tech at UCLA's Neuropsychiatric Institute and as the Project Assistant for the Western Region Asian American Project, he completed his teaching internship at California State University, Northridge which started his career in the classroom. Before arriving at APU in 1996, Oda worked at California State University, San Bernardino; University of California, Riverside; University of California, Irvine; and the University of Redlands. He has served on the Faithful Change national research team for the Council of Christian Colleges and Universities. Recently, he served as section editor and co-authored the anchor essay on families (with Grace Yoo, Ph.D., San Francisco State University) for the Handbook of Asian American Issues Today. Currently Oda is helping edit a book on Asian American Health. His current research is studying the response of Pastors to the needs of elderly congregants. Oda is on the Board of Directors and past Executive Director of the Asian American Christian Counseling Service. He has served over two decades as a volunteer campus minister for Asian American Christian Fellowship. Oda received his Ph.D. in Psychology from the University of California, Riverside, specializing in Developmental Psychology. He is a lifelong – and therefore very frustrated – fan of the Los Angeles Dodgers.
Education
Ph.D. - Psychology, University of California, Riverside
M.A. - Psychology, University of California, Riverside
B.S. - Human Development, University of California, Davis
Department
School of Behavioral and Applied Sciences
Expertise
Asian-American Studies in Psychology
Psychology
Research in Psychology
Courses Taught
PSYC 110H – General Psychology (Honors)
PSYC 290 – Human Growth and Development
PSYC 299 – Applied Statistics
PSYC 345 – Psychology of Child and Adolescent Development
PSYC 475 – Research Methods Practicum I