Message from the Dean of Students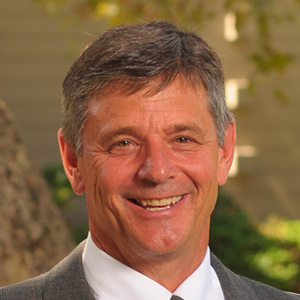 Dear Students,
As we begin the school year, I am excited that our community will study James 2 and focus our thoughts on service. What does it mean for us to serve one another and what would our society look like if we lived to serve others? I am excited to see how God will direct us and shape our campus in the upcoming year.
We have amazing opportunities to not just learn about the concept of service, but to put our understanding into action. Whether it's assisting each other in the living areas, helping with Sunday school at a local church, or participating in local or global ministries, you will have many opportunities to live a life of service. You will also have opportunities to reflect on the concept of service in classes with your professors, while listening to chapel speakers, or during daily conversations with each other over a meal on Cougar Walk.
I hope you join me this year and take the time to reflect and practice what is written in James 2. I encourage you to discuss this passage with your friends, faculty, and anyone else who crosses your path, and watch keenly as God stirs in our community.
My prayer is that God will continue to lead us closer to the cross as a community of disciples and scholars, bringing the love of Jesus to all.
Have a great year!
Terry Franson, Ph.D.
Senior Vice President for Student Life/Dean of Students