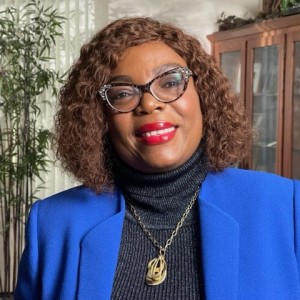 Alice Yafeh-Deigh, Ph.D.
Associate Professor, Department of Biblical and Religious Studies
Alice Yafeh-Deigh, Ph.D., is an associate professor of biblical studies. Her areas of expertise, research, and teaching interests include New Testament exegesis, Greco-Roman sexual ethics, cultural hermeneutics, feminist hermeneutics, postcolonial hermeneutics, and literary and rhetorical methods of biblical interpretation. Her approach to the study of the New Testament strongly emphasizes the historical and sociocultural influences that gave rise to individual texts.
Education
Ph.D., Princeton Theological Seminary
M.A.R., Yale University Divinity School
B.A., Faculté de théologie protestante de Vaux sur Seine, France
Department
School of Theology
Department of Biblical and Religious Studies
Expertise
Cultural Hermeneutics
Feminist Hermeneutics
Greco-Roman Sexual Ethics
Literary and Rhetorical Methods of Biblical Interpretation
New Testament Exegesis
Postcolonial Hermeneutics
Courses Taught
UBBL 230 – Luke/Acts
UBBL 330 – Life and Teachings of Jesus