Azusa Campus
Driving Directions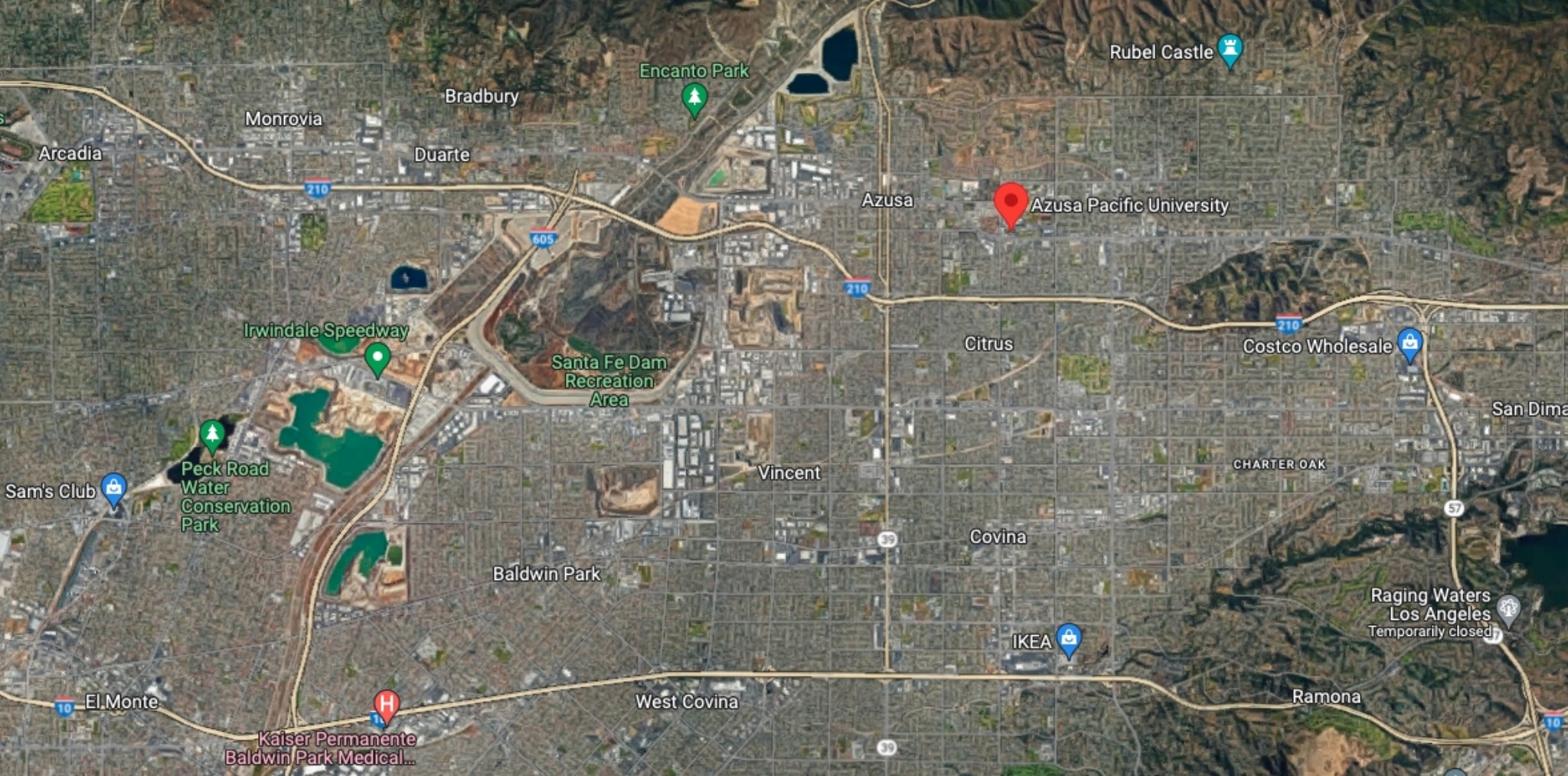 Get door-to-door directions to APU via Google Maps
Parking on Campus
APU provides permitted on-campus parking to students, faculty, staff, and visitors to the university. Students, faculty, and staff must register their vehicles with the Department of Campus Safety in order to receive a university parking permit.
Guests may park on APU's campus by obtaining a visitor permit from the Campus Safety Parking Services Window located in Smith Hall. The permit allows them to park on APU's East and West campuses for the day.
View additional parking information, call (626) 857-2422 or (626) 815-5000, or email parking@apu.edu.
View Azusa campus parking lots on APU's Online Campus Map.
Public Transportation
Students and visitors commuting from the Los Angeles area can take public transportation to Azusa Pacific University using the Metro Gold Line, disembarking at the APU/Citrus College Station located on Citrus Avenue within walking distance of APU's East and West campuses. The APU/Citrus College Station is the final stop on the line, connecting Azusa to Pasadena and downtown Los Angeles.
Discount TAP card passes are available for students, while the regular fare for a one-way trip is $1.75.
Other public transportation options for getting to APU include:
Campus Visits
The best way to experience APU is to visit campus. Schedule a campus visit today!