Membership
Azusa Pacific University is a member of the Council for Christian Colleges & Universities (CCCU) and the Evangelical Council for Financial Accountability (ECFA)
Council for Christian Colleges & Universities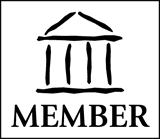 Azusa Pacific University teams up with the Council for Christian Colleges & Universities (CCCU). As a member of the CCCU, APU enjoys the benefits of a strong Christian alliance, enabling its faculty, staff, and students to reap the rewards as well. Numerous programs for personal and professional growth make CCCU a valuable APU resource.
What is the CCCU?
The CCCU is a professional association of academic institutions. The organization exists to help Christ-centered colleges and universities impact the world by integrating scholarship and service with biblical truths. Through professional development and research, student programs, and leadership initiatives, CCCU offers myriad opportunities to its members to advance the cause of Christian higher education.
How does APU benefit?
As a member, APU participates in a multitude of programs designed to enhance the university and its people. The following are a few highlights of CCCU's offerings. Professional Development and Research Programs, Annual Conferences, Executive Leadership Development Institutes, National and Regional Faculty Workshops, Resource Tapes on the Integration of Faith and Learning, Sabbatical Opportunities, Student Programs, American Studies, Contemporary Music Center, The Scholar's Semester in Oxford, Latin American Studies Program, Los Angeles Film Studies Center, Middle East Studies Program, Oxford Summer Programme.
For more information on these exciting programs and details on the CCCU mission, go to the CCCU website.
Evangelical Council for Financial Accountability (ECFA)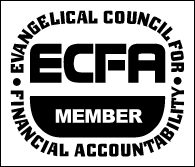 Azusa Pacific University partners with the Evangelical Council for Financial Accountability (ECFA) At APU, financial integrity is a crucial element to the daily functioning of the university. As a member of the ECFA, Azusa Pacific has a financial accountability partner that ensures high standards and God-honoring ethical practices.
What is the ECFA?
The ECFA was founded in the late '70s as a response to donors' concerns about questionable fundraising practices in the nonprofit sector. Christian leaders established the organization as a way to monitor themselves and earn the public's trust.
What's in it for APU?
Because donors' generous gifts are essential to the life and growth of the university, APU strives to offer its benefactors every assurance that their contributions will be used wisely and appropriately. Current and potential donors can utilize the resources of the ECFA to ascertain important information on the university's financial accountability records and obtain appropriate public disclosure of APU's financial practices. Azusa Pacific University is 1 of nearly 1,000 charitable, missionary, social, and educational nonprofit organizations enjoying membership with the ECFA today. Each member must adhere to ECFA's seven standards of stewardship to maintain membership.
For more information about the ECFA, go to the ECFA website.
Hispanic Association of Colleges and Universities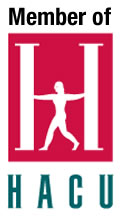 Azusa Pacific University became an associate member of the Hispanic Association of Colleges and Universities (HACU) in 2012.
HACU membership includes advocacy representation on behalf of Hispanic education; access to grants, internships, scholarships, and leadership opportunities for students attending member institutions; discounts to HACU conferences; and faculty and staff development opportunities. Membership in HACU demonstrates Azusa Pacific's desire to be a place of diverse people, ideas, thoughts, experiences, and gifts, honoring God through the celebration of His diverse creation.
What is HACU?
HACU was founded in 1986 to champion Hispanic success in higher education, and is the only national educational organization representing Hispanic-serving institutions. More than 400 colleges and universities in the U.S., Puerto Rico, Latin America, Spain, and Portugal comprise HACU's membership, and HACU's advocacy efforts with the federal government have led to more than $1.2 billion in grants targeted to member institutions since 1995.
For more information about HACU, go to the HACU website.