Meet the Faculty
As associate dean for urban and multicultural programs in Azusa Pacific Seminary, Enrique Zone, Ed.D., equips Hispanic and urban church leaders to minister the Gospel in a culturally relevant way. In his position of leadership in the seminary, Zone draws on years of ministerial and administrative experience as a senior pastor, cabinet member, and Hispanic regional superintendent of the International Church of the Foursquare Gospel, and as executive director of Asociación Teológica Hispana. Zone has also authored numerous articles on church leadership, publishing in the Hispano Bulletin, Refleciones, and Connection.
Viv Grigg, Ph.D., has lived among the marginalized and in slum communities in Manila, Calcutta, Sao Paulo, and Los Angeles. Led by the Spirit, he has catalyzed several networks of workers who choose to live in the slums of more than 40 emerging mega-cities, creating a plethora of organizations that transform poverty. Trained in theology, community organization, and urban anthropology, he is also the author of Companion to the Poor (Authentic Media and World Vision, 2004), Cry of the Urban Poor (Authentic Media and World Vision, 2004), and The Spirit of Christ & the Postmodern City (Urban Leadership Foundation and Emeth Press, 2009), along with other works. Grigg serves as an associate professor in the MATUL program, teaching Building Faith Communities, Leadership of Urban Movements, and other courses.
Michael A. Mata, M.Div., is the director of the MATUL program. He has led and equipped others in urban transformation for more than 30 years through the creation of community and church-based programs, and focuses on community transformation, youth leadership development, public health, intercultural outreach, and multiethnic ministry. Mata serves as community transformation specialist for Compassion Creates Change, Inc., and served as the director of tools for transformation for World Vision U.S. programs. He has nearly 20 years of experience in urban pastoral leadership, and holds degrees in biblical literature, religion, and urban planning.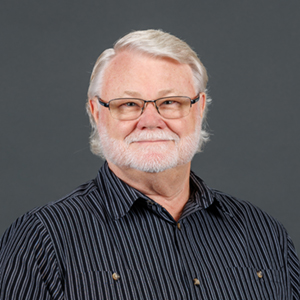 Don Thorsen, Ph.D., has served in Azusa Pacific Seminary since 1988. In addition to being widely published, Thorsen travels internationally, presenting on various theological topics. He has been an associate/ contributing editor to Christianity Today, Light and Life, and Christian Scholar's Review. Thorsen teaches master's and doctoral classes and holds membership in such societies as the American Academy of Religion, the Wesleyan Theological Society, and the Oxford Institute. He teaches Contextual and Global Theology for the MATUL program.
Alice Yafeh-Deigh, Ph.D., is an associate professor of biblical studies. Her areas of expertise, research, and teaching interests include New Testament exegesis, Greco-Roman sexual ethics, cultural hermeneutics, feminist hermeneutics, postcolonial hermeneutics, and literary and rhetorical methods of biblical interpretation. She teaches The Synoptic Gospels for the MATUL program.
Kevin Young, M.Div., is pastor of a culturally and ethnically diverse church in Inglewood, California. His passion is to equip leaders toward city transformation through incarnational engagement. He teaches Biblical Theology in an Urban Context, Urban Reality and Theology, and Service Among the Marginalized for the MATUL program.
Note: This information is current for the 2017-18 academic year; however, all stated academic information is subject to change. Please refer to the current
Academic Catalog
for more information.