Meet the Faculty and Staff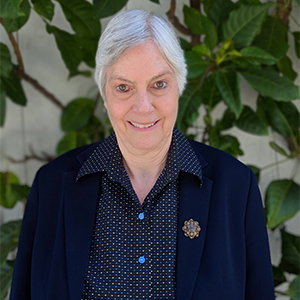 Karen Longman, Ph.D.
Faculty Fellow
Phone: (626) 387-5706
Email: klongman@apu.edu


Karen A. Longman, Ph.D., joined the faculty at Azusa Pacific University as professor of higher education in 2006. She previously served for six years as vice president for academic affairs and dean of the faculty at Greenville College (Illinois) and for 19 years as vice president for professional development and research at the Washington, DC-based Council for Christian Colleges & Universities.

While at Greenville, she co-directed a project supported by the Fund for the Improvement of Postsecondary Education (FIPSE) that led to the implementation of a comprehensive strengths-based approach to higher education at Greenville College and Eastern University (Pennsylvania). Work on that model project led to recognition in 2004 in the form of the Greatest Contribution: Strengths Architect Award from The Gallup Organization. Longman has spoken on numerous campuses about strengths and leadership development, and her research interests include examining how the awareness and application of individual strengths can contribute to leadership effectiveness, particularly for female leaders.