Message from the Vice President for Student Affairs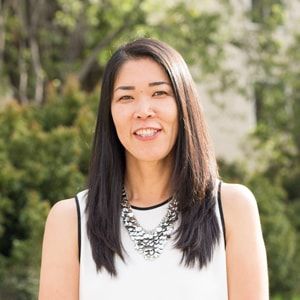 Dear Students,
Fall 2019 marks the beginning of a great new era at Azusa Pacific University for difference makers at every stage of life and point of entry. From traditional students stepping onto campus for the first time, to returning students continuing their journey of transformational study, to graduate students, commuters, transfer students, online learners, and regional campus scholars—each one is about to start the next chapter of higher education, personal development, spiritual growth, professional advancement, and relationship building. And each one will leave this place changed and equipped to impact the world.
As the vice president for student affairs, I am privileged to provide care for this amazing community—a place where I have witnessed remarkable, life-changing conversations and encounters throughout my 20 years as a student and staff member at Azusa Pacific.
Student Affairs encompasses a broad spectrum of services and supports all students as they seek to develop a deeper understanding of their identity and their faith, pursue their academic goals, and embrace their calling. I am blessed to partner with students, faculty, staff, and administrators to create a campus culture in which all students can flourish, thrive, and ultimately, find confidence in who God has called them to be.
This community offers countless opportunities for those sincerely seeking truth in scholarship, wisdom through the lens of God's Word, and sacrificial service to the Kingdom—where the imago dei found in each person is valued, respected, and celebrated.
I pray that each student God called to campus this year will come with an open mind and an open heart, eager to learn, experience, grow, and change. I hope that you will roll up your sleeves and work joyfully alongside our neighbors, that you will dare to try something new, that you will challenge your mind to think bigger and deeper than ever before. Engage in important conversations, listen intently, be respectful and civil, and always keep Christ at the center of all you do and say. This is what makes us true disciples and difference makers.
Looking forward to an amazing year!
Shino Simons, PhD
Vice President for Student Affairs