Glenn Vallercamp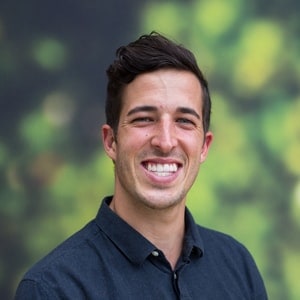 Admissions Counselor
Graduated from APU: 2015
Degree(s): B.A. in Communication Studies, Interpersonal and Organizational Communication emphasis
Hometown: Lake Forest, CA
Recruiting Calendar
Q & A with Glenn
How has APU transformed you?

Many of my best memories have come from being a student at APU. I walked out a completely different man than when I walked in, transformed by my professors, friends, and by living life here at APU. When I came, I didn't know who I was, what my passions were, or what I was good at. My professors took a vested interest in me, not just as a student, but also as a person. They taught me how to learn, how to engage ideas and the world around me. A staff member on campus mentored me, and he taught me how to be an emotional being, and how to navigate the stresses of life. The community here taught me how to live with and love those around me, regardless of background, bias, political or religious belief, race, etc. It's hard to think of a way APU did not transform me.

Which activities at APU have you most enjoyed being a part of?

I loved being a part of intramural sports; they are so much fun to be a part of with your friends, whether you want to be competitive or just mess around. I played slow-pitch softball, football, volleyball, soccer, and dodgeball. I was also a resident advisor on campus, living with a group on incoming freshmen, planning events and navigating them through the ups and downs of transitioning to college.

What advice would you give to prospective students?

This is probably a time that seems up in the air for you, and that can be unsettling. Know that you are not alone, and that we are here to help you find the best school that fits who you are! You can choose to look at this as a stressful time filled with unanswered questions, or as an exciting time full of possibilities. Lean into the excitement!

How do you spend your free time?

I love playing board games. I am a huge Angels fan, and love going to and watching games, even though they lose most of the time. I also really enjoy reading, both for enjoyment and growth!