Autumn North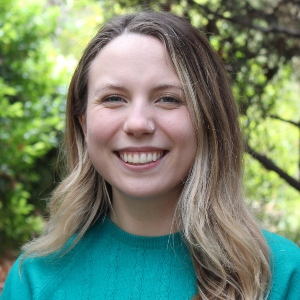 Admissions Representative
Graduated from APU: 2019
Degree: Bachelor of Social Work
Hometown: Snohomish, WA
Contact
anorth@apu.edu
Make an Appointment with Autumn
Q & A with Autumn
How has APU transformed you?
APU has formed so much of who I am today it is hard to put it into words. I think one of the key things I walked away from APU with was confidence. Whether it was through the voices of my professors, campus pastors, or friends, I felt consistently encouraged and challenged to become who I was created to be. It was such a safe environment to try new things and to fail. I was able to ask hard questions about my faith and future and be met with kind and thoughtful responses.
Which activities at APU have you most enjoyed being a part of?
I got to be a chapel band leader for two years at APU and I loved every moment of it. I loved getting to be a part of all the hard and beautiful work that goes into creating engaging and diverse chapel experiences for students. The rhythm of both attending and leading in chapel was something I just really looked forward to. It is such a cool thing that we have carved out time in our academic experience to worship and learn from different Christian leaders in our community.
What advice would you give to prospective students?
I would first advise taking a deep breath! Taking the next step of college can be really scary and stressful, so it is okay if you are feeling a bit overwhelmed. Lean on the people in your life who know you the best to help you figure some of this out. Ask ALL of your questions! No one is expecting you to have it all figured out right now. And trust that whatever decision you end up making, God is with you and FOR you in all of it.
How do you spend your free time?
I spend most of my free time either walking my dog or writing music. I also get to lead a small group of really cool students at my church! If I have an extensive amount of free time I might explore a new place, thrift store, or coffee shop.