Brooke Bonner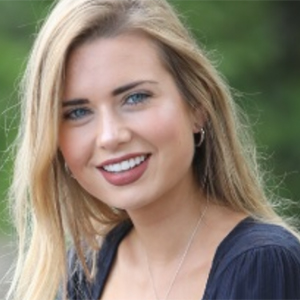 Admissions Representative
Graduated from California Baptist University: 2019
Degree: Early Childhood Studies
Hometown: Bigfork, MT
Contact
bbonner@apu.edu
Make an Appointment with Brooke
Q & A with Brooke
How has APU transformed you?
My experience at APU as a graduate student and on staff has been one of the most rewarding experiences. It has taught me to be bold in my faith and the importance of showing Christ's love to others. From the moment you step on campus, you can feel how loving and supportive everyone is.
Which activities at APU have you most enjoyed being a part of?
I love APU's equipment rentals for things like skis and surfboards so that students can get outside on the weekends.
What advice would you give to prospective students?
Understand that it is totally okay to not know everything. It is perfectly normal to be nervous, but also understand there are so many people who are here to serve you.
How do you spend your free time?
I enjoy being outside as much as possible, so I love hiking, going to the beach, walks with friends, and caring for my plants.