Peter Lujan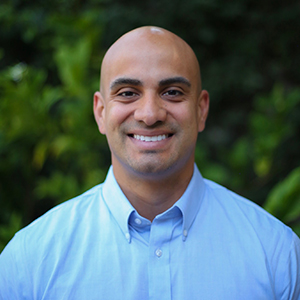 Assistant Director, Transfer Recruitment
Graduated from APU: 2011
Degree(s): BA in Psychology
Hometown: Covina, CA
Contact
(800) 825-5278
plujan@apu.edu
Make an Appointment with Peter
Q & A with Peter
How has APU transformed you?
My experience as a student at APU transformed the foundation of my faith. At APU, I was challenged to put my faith into action and was encouraged to not be afraid to ask the tough questions. My professors educated and equipped me for success in the professional world, and also showed me how to exude Christ-likeness in every facet of life. From the moment I stepped on campus many years ago, it was clear to me that APU's faculty and staff wanted nothing less than to provide me with the tools necessary to allow me to further the Gospel into the professional world.
Which activities at APU have you most enjoyed being a part of?
Being really big on athletics, I had an amazing time participating in most of the intramural sports that APU had to offer. As a transfer student and commuter, I found that intramurals were a great way to build friendships and get plugged into the APU community. I also loved the fact that chapel was three days a week! The worship was always amazing and I always knew I could look forward to being spiritually challenged by one of our awesome guest speakers or campus pastors.
What advice would you give to prospective students?
Prayerfully seek which university the Lord is directing you to and don't take the task of searching for a school lightly. Dive in headfirst! Visit websites, take tours, talk to students, set up meetings with representatives, and don't be afraid to ask questions. This is one of the most exciting times in your life, so enjoy the process and give every effort to find the place that you feel most comfortable calling home!
How do you spend your free time?
I love to go on good, long, and challenging hikes, swim on a hot day, relieve stress at the gym, spend time in the Word and in prayer, watch a good sad movie, go on adventures with friends, and go home for some of Mama's delicious home cooking!