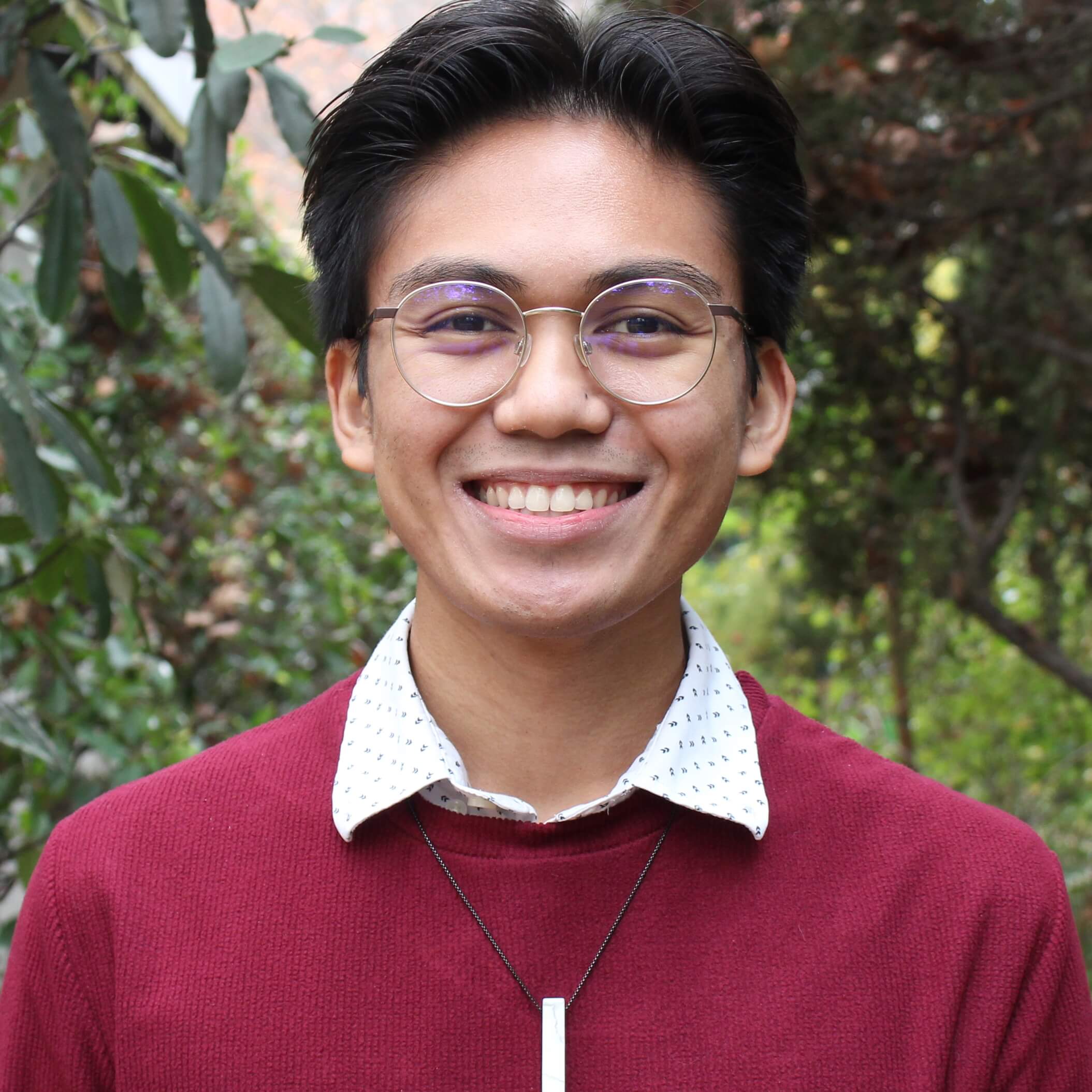 Senior Admissions Representative
Graduated from APU: 2019
Degree: BFA in Cinematic Arts Production
Hometown: Scottsdale, AZ
Contact
(626) 812-3066
rdechavez@apu.edu
Make an Appointment with Randall
Q & A with Randall
How has APU transformed you?
APU has transformed me into a leader. As a student, I was given opportunities to challenge myself and grow in my faith, my friendships, and my academics. When challenges felt the most difficult, those were the times where I persevered and grew the most. I graduated from APU feeling confident in my ability to be a leader in my field through the opportunities presented to me. My goal as an admissions representative is to encourage students to explore APU as an environment where they can receive an excellent education and where they can receive the same opportunities I had to become part of the next generation of leaders.
Which activities at APU have you most enjoyed being a part of?
I really enjoyed choir in high school and wanted to continue in college, so I was part of Men's Chorale. This experience was unique because we not only sang music, but we developed a bond as a brotherhood. I met some amazing people in this choir and went on some amazing choir trips to share more about our story, our faith, and our experience at APU.
What advice would you give to prospective students?
I invite students to enter a season of being unapologetically themselves while embracing new ideas and new experiences. Enter your time here knowing that you are stepping into a new chapter in your life, and be open to discovering new things about yourself. One way to do this is to find your community—seek a group of others who can guide and support your journey in your education, your faith, and your own personal story.
How do you spend your free time?
I like to spend time with friends, go on evening walks, and work on film projects. Some of my favorite places to go on a weekend are Laguna Beach, Santa Monica, and any coffee shop in Pasadena.