Sarah Cabrera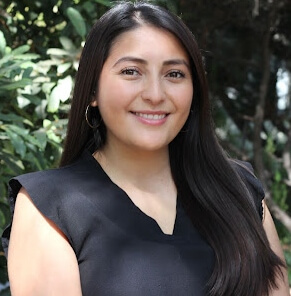 Admissions Representative
Graduated from UC Riverside: 2017
Degree: BA in Sociology
Hometown: El Monte, CA
Contact
(626) 346-1254
scabrera@apu.edu
Make an Appointment with Sarah
Q & A with Sarah Cabrera
What advice would you give to prospective students?
Enjoy the ride! Yes, it can be scary to enter this new season, but this will also be an opportunity to dive deeper into who you are, connect with those that mean the most to you and create new connections.
How do you spend your free time?
I love going to the beach and having a great meal with my husband. On my downtime at home you can usually find me crafting in one way or another or cuddling with my pup.