Taylor Middleton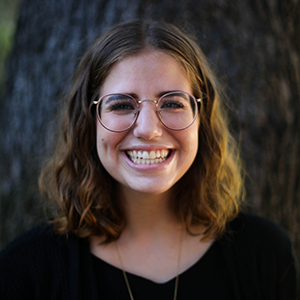 Admissions Representative
Graduated from Baylor University: 2019
Degree: BA in Religion
Hometown: La Crescenta, CA
Contact
(626) 815-2014
tmiddleton@apu.edu
Make an Appointment with Taylor
Q & A with Taylor
How has APU transformed you?
Working at APU has transformed me into seeing how my faith can be embedded into my everyday work for my position. Being able to support students through a faith perspective is something I never realized I could do working in higher education.
Which activities at APU have you most enjoyed being a part of?
Welcome Weekend! Seeing all of our new students come to campus so ready to get involved and find their place on our campus, while the sophomore and junior students show them the ropes—it is a beautiful representation of the type of community that exists at APU.
What advice would you give to prospective students?
Remember that grades are simply grades and scores are simply scores. At the end of the day, your value comes from you being a part of God's creation. So work hard, but be a part of something that brings you joy!
How do you spend your free time?
I enjoy keeping up with my friends from Baylor, as well as adventuring with new friends here in the L.A. area. I love playing music (guitar, ukulele, and piano). My favorite free-time activity is making a lovely cup of tea and listening to a new audiobook.