Youn Ju (Grace) Kim, PhD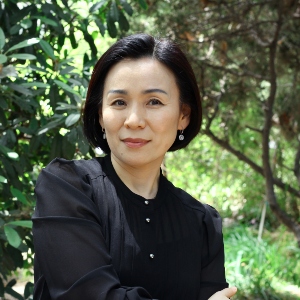 International Admissions Representative
Graduated from Arizona State University: 2012
Degree: Doctor of Music Arts
Hometown: South Korea
Contact
yjkim@apu.edu
Make an Appointment with Grace
Q & A with Grace
How has APU transformed you?
Throughout my time at APU, I have been transformed with a stronger foundation in my Christian faith, and I feel more equipped with the words of God.
Which activities at APU have you most enjoyed being a part of?
I really enjoy interacting with students, especially with international students. Many international students want to share their new life journey at APU. Listening, sharing, praying, and spending time together is one of my utmost favorite activities at APU.
What advice would you give to prospective students?
Once you have been admitted to APU, find ways to connect with others, such as joining social groups and clubs. Take advantage of the orientation session, which gives new students perspective and information on what to look forward to during their time at APU. It also helps students to become familiar with new environments and cultures. Also, do not hesitate to reach out to your professor whenever you feel that you do not understand something. Professors want to help and be interactive with students' journeys at APU.
How do you spend your free time?
I spend my free time listening to, searching for, and studying different genres and time periods of Western music.