Safety Escorts/Bike Patrol
After Hours Shuttle/Safety Escort Services
Campus Safety provides a shuttle van for students at the Segerstrom Science Center stop from 10:45 p.m. to 2 a.m., Monday through Friday, and from dusk to 2 a.m. on Saturday and Sunday. During these hours, a safety escort service is also available, but is limited to campus residential areas. After shuttle hours, the safety escort service is expanded to include all campus facilities. Faculty and staff may request a safety escort to their cars when on campus after hours. APU community members should use the trolley system when available. Campus Safety does not provide medical transportation.
Bicycle Patrol
The APU Department of Campus Safety has a bicycle patrol that consists of staff officers and student community service officers. The bicycle patrol operates throughout the year, as weather permits.
Patrolling on a bicycle gives officers a great deal of mobility and enables them to quickly and efficiently patrol and respond to areas of the campus inaccessible to patrol vehicles. Bicycle officers are able to respond quickly to service calls, arrive unnoticed at times, and increase the likelihood of observing a crime.
The bicycle patrol program has benefited the university community by returning the officer to the "beat."
Equipment and Staffing
The APU Department of Campus Safety's bicycle patrol deploys five mountain-style police bicycles which are specially designed for police/campus safety work. The frames, brakes, and gears have been expressly designed for high-performance riding. All bicycles are equipped with high-tech lighting systems that provide excellent illumination while patrolling in the darkness. An equipment bag is attached to transport crucial items.
Bicycle patrol members are issued long and short riding pants, a jacket, and polo shirts along with appropriate safety gear. All uniform items are equipped with proper patches, emblems, insignias, and reflective trim.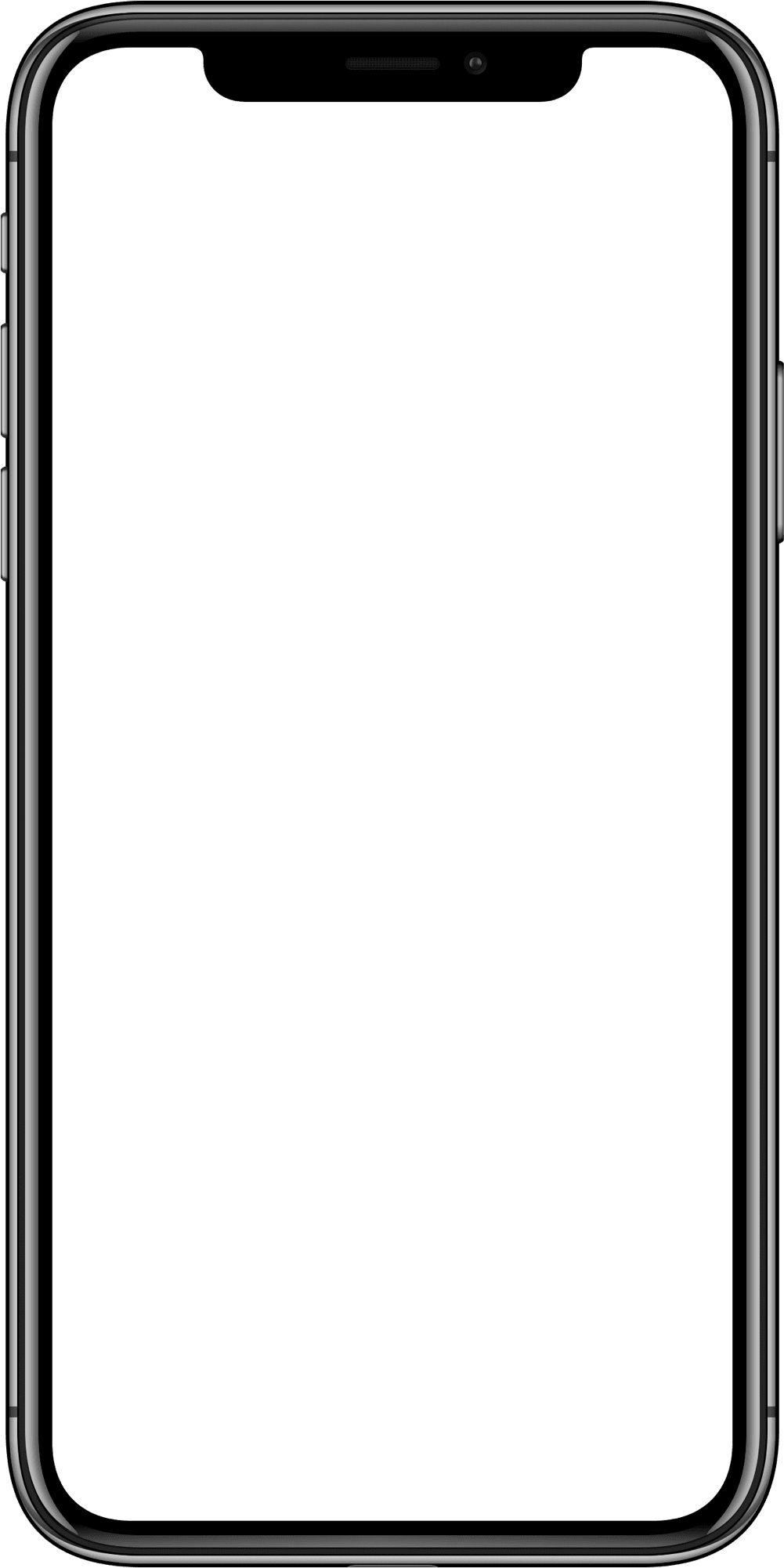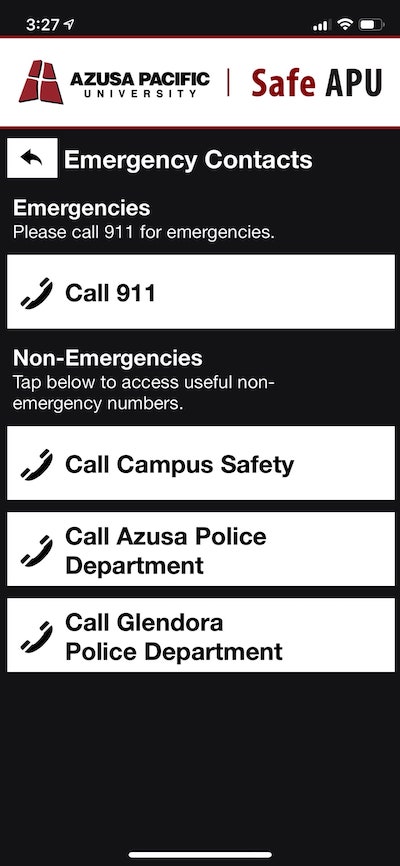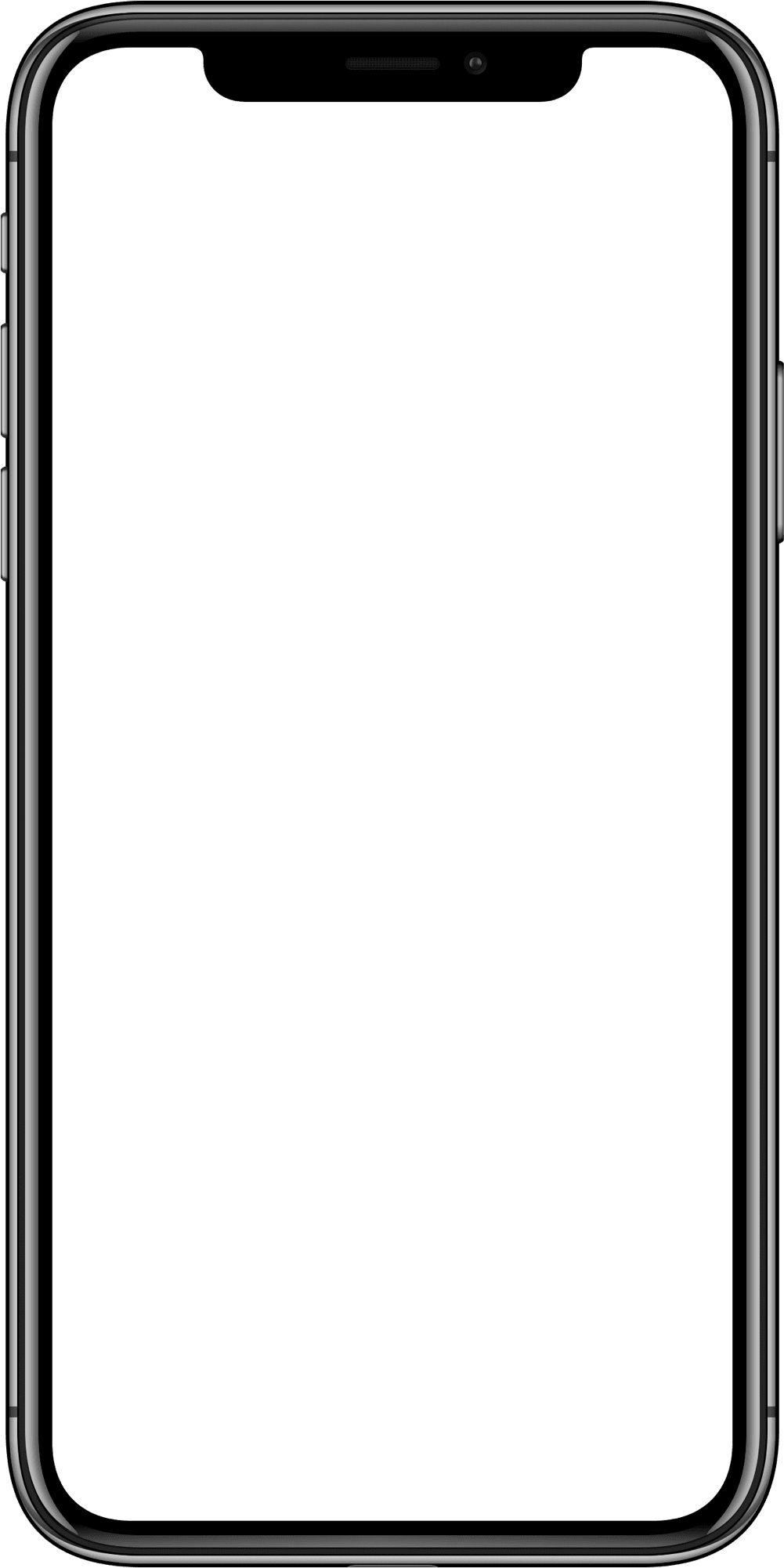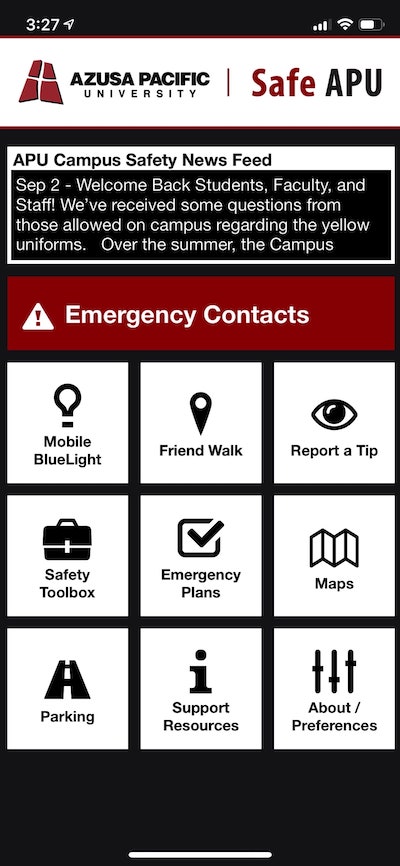 Download the Safe APU mobile app to get instant access to Campus Safety information, resources, and safety features.