Alumni Privileges and Discounts
An APU student is considered an alum after completing a minimum of 24 units, and as long as he or she maintains good standing with the offices of Student Financial Services and Residence Life. Alumni have access to many benefits and services, including the following:
Alumni Campus Privileges
Access to online job board (Handshake), Career Fair attendance, and professional development workshops.
Graduate Program Discounts
Are you interested in pursuing a master's or doctoral degree? Select APU graduate programs offer a 10-15 percent discount to APU alumni. Contact the Student Services Center (SSC) for program details today.
Fulbright Scholarship Application Advising
Interested in the Fulbright Scholarship? Graduates of APU are eligible for free application advising.
Library Access
The alumni ID card gives alumni access to on-campus libraries and discounts at APU theater and athletics events. Limited access to online library resources is available to alumni by visiting the library homepage and searching by 'Subject' for 'Alumni and Community Patrons' under the 'Articles and Databases' tab. Allow up to five business days after alumni ID is issued to update library accounts to alumni status. For access problems, contact the library.
Need Access to Alumni Resources?
If you graduated before 2011 or do not remember your Network ID, fill out the APU Alumni Network Account Request Form.
Watch Chapel Live
All morning chapels are streamed live. Missed a chapel? Watch archived chapels and special events online anytime.
Alumni Discount Privileges
APU Alumni Perks
Alumni Engagement provides alumni with local and national discounts for thousands of hotels, restaurants, movie theaters, retailers, florists, car dealers, theme parks, national attractions, concerts, and events! Just visit the APU Alumni Perks website and use code APU1899.
Campus Store
The alumni ID card gives you 10% off clothing and gifts in the Campus Store (sales merchandise and online purchases excluded). Cougar Tech at the Campus Store is an Authorized Apple Campus Store offering education-friendly pricing on Apple products to APU alumni—pricing that is accessible to APU alumni only through the Campus Store. Available accessories include laptop cases, speakers, headphones, cables, video games, GoPros, and more. The APU community can also access free services such as workshops, basic troubleshooting, and a trade-in program. Shop online or stop by the Campus Store inside Duke Student Commons on West Campus.
America's Christian Credit Union
When you bank with America's Christian Credit Union (ACCU), you are joining a cooperative of believers that has provided financial services to families, churches, and ministries for more than 60 years. While you might be most familiar with ACCU's two ATMs on the APU campus, the credit union also serves members across the country through robust online and mobile banking tools. Because of APU's Wesleyan heritage, all alumni are automatically eligible for membership at ACCU and the many benefits it brings. To join or learn more, visit ACCU online and discover banking with a financial partner who understands your faith and moves you forward!
Note for ministries and small businesses: ACCU is an approved SBA lender for the Paycheck Protection Program (PPP) and is accepting applications for these forgivable loans. Churches, ministries, businesses, and independent contractors seeking a first- or second-time loan can apply online.
Azusa-Area Hotel Discounts
Azusa Pacific has agreements with numerous area hotels that provide discounted room rates for APU alumni. View our list of hotel discounts.
Home Athletic Events
10% discounted tickets to all regular-season home athletic events for APU alumni ID cardholders only. Purchases must be made at the Ticket Office on the Azusa campus.
Azusa Print + Design
10% discount on design and printing services for any project. Shipping and curbside pickup available. Visit the Azusa Print + Design website.
Nationwide Airport Parking Discounts (including LAX) at The Parking Spot
Receive a 15% alumni discount in all 22 markets in nearly 40 locations when you park your car! Sign up through The Parking Spot App. Select Join and on Step 3, enter code: APU1899. Sign up today!
Alumni Benefits
Adopt-a-College Classroom Sponsorship
Teachers! Would you like to feature APU in your classroom? Contact the Division of Strategic Communication and Engagement at (626) 815-4500 to receive an APU pennant and pencils for your classroom this year.
Alumni Verification
Many car insurance companies including AAA will give their customers a discount on rates with proof of alumni status. We provide proof of alumni status free of charge. Just fill out the verification form.
Alumni ID Card
With this ID card, alumni receive discounts to on-campus athletics events and theater productions, and access to on-campus libraries. The ID card can be purchased for $5.
Moving forward, all alumni from 2010 and after will have access to a virtual ID card, at no cost, as long as they sign into the APU Now app. When the virtual ID card becomes available, students and alumni will be able to use it as identification only, but we are working with University Services to expand its capability to on-campus purchasing. APU does not have a system in place to effectively collect purchasing data, but we hope that once the card launches and interest in it increases, we can consider putting something in place to collect data.
APU Connect
The software platform APU Connect allows you to reconnect with former classmates, leverage your professional connections, promote small business, give back by mentoring current students, and fully integrate with APU alumni social networks. Sign up today!
APU Connect Business Directory
The Office of Alumni Engagement supports and promotes alumni-owned businesses through the APU Connect business directory. This also serves as a resource for other Cougars to network and/or find professional resources. Sign up for your APU Connect account to list your business and support other Cougar businesses too.
APU Email Address
All students who had active network accounts during the fall 2010 semester or attended anytime after that point are able to retain their APU NetID.
APU NetID features include:
Continued access to home.apu.edu. Easily request transcripts, view your academic record, and update your contact information.
Continued access to your APU email address, using it as a professional email address for networking with contacts and staying informed about relevant news and events.
Still having access to unlimited Google Drive storage.
For more information, visit IT's FAQ page.
RightNow Media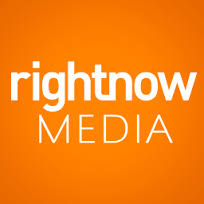 We are pleased to offer all APU alumni free access to RightNow Media, which is like Netflix for the Church. Their large library of thousands of video sessions can be accessed anytime, anywhere. Their creative team films and produces RightNow Media Originals featuring teaching from respected teachers and pastors. They also distribute video resources produced by more than 100 other major Christian publishers and ministries.
Disclaimer: RightNow Media is a Christian-based resource. It does, however, include some resources that may differ in perspective from APU's Wesleyan Holiness tradition.
Seasonal Alumni Newsletters
Alumni receive five seasonal newsletters per year via email. If you would like to receive the newsletters, make sure your personal information is up to date. You may also read our archive of newsletters.