Mari Luna De La Rosa, Ph.D.
Assistant Professor, Department of Higher Education
Phone:
(626) 815-6000, Ext. 5932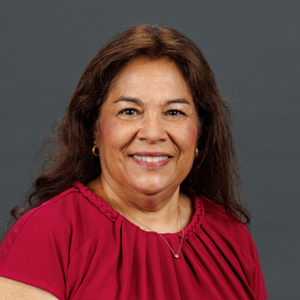 Biography
Mari Luna De La Rosa, Ph.D., has a variety of professional experience in higher education, including studying pathways to a college education for low-income students, administering financial aid services, and conducting institutional research. She has been involved in evaluating and assessing campus-defined diversity initiatives for a variety of institutions, and also studies college opportunity and affordability for low-income students. She conducted research at the Center for Higher Education Policy Analysis, Rossier School of Education, University of Southern California, as a postdoctoral research associate, and worked with nine low-income high schools in the Los Angeles area to understand precollege perceptions of low-income students on financial aid and college opportunity. She co-edited and contributed a chapter ("Financial Aid and Access to College: The Public Policy Challenges") to a special edition of American Behavioral Scientist, and she recently co-authored an article titled "Race, Religion, and Responsibility in Christian Higher Education" with Alexander Jun, Ph.D., in Christian Higher Education. Luna De La Rosa teaches graduate courses in diversity and multiculturalism in higher education, college student learning and development, and public policy in higher education.
Education
Ph.D., Education, Claremont Graduate University
M.P.A., Arizona State University
B.A., University of California, Santa Barbara
Academic Area
School of Behavioral and Applied Sciences

Department of Higher Education
Expertise
College Affordability and Student Financial Aid
College Student Learning and Retention
Multiculturalism and Equity in American Higher Education
Pathways to College and College Transitions of Low-income, First-generation Students
Social Justice and Christian Higher Education
Courses Taught
CCSD 552 – The Process of Adult Development
CCSD 567 – The Role of Diversity in Student Affairs Practice
CCSD 575 – Quantitative Analysis in College Student Affairs
CCSD 581 – Foundations of Higher Education
HED 726 – Policy Analysis in Higher Education