George S. Babbes, Ph.D.
Professor
Fulbright Scholar, Former CPA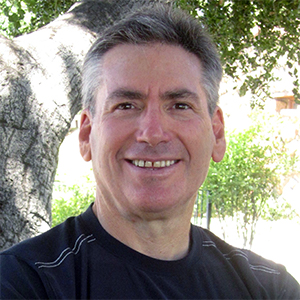 Biography
George S. Babbes, Ph.D., joined APU in 2004, and helped lead the School of Business and Management as a chair and associate dean for a decade. His teaching primarily focuses on strategic management systems and behavioral decision making, and he presents on these subjects at major academic field conferences. His research has received international acclaim and support, including a Fulbright Fellowship, and the Marketing Science Institute's Clayton Award.

Prior to APU, Babbes was an award-winning faculty member at Cornell's Johnson Graduate School of Management. And before entering academia, he held professional positions at preeminent multinational companies, including Arthur Andersen & Co. (CPA), Apple (sales planning and analysis group), and Procter & Gamble (brand manager). He also has extensive academic and professional experience in the nonprofit sector, and is coauthor of The Minister's MBA (B&H Publishing Group, 2006), among other work.
Education
Ph.D., Haas School of Business, University of California, Berkeley
M.S., Haas School of Business, University of California, Berkeley
MBA, The Wharton School, University of Pennsylvania
B.S., University of California, Berkeley
Academic Area
School of Business and Management
Expertise
Behavioral Ethics
Strategic Management Systems
Office Hours
By Appointment