Patricia Skalnik, DBA
Chair and Associate Professor, Department of Marketing and Entrepreneurship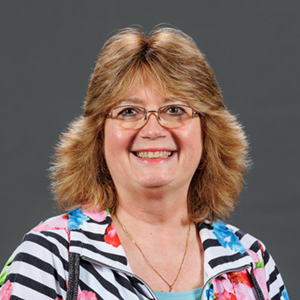 Biography
A 21-year veteran at APU, Dr. Skalnik teaches primarily marketing courses, in addition to the business and marketing internship courses. She is interested in student development, leadership and faith integration. Her passion is assisting students in identifying their potential as to their future career positions in business and/or non-profit organizations.

She has extensive experience in corporate business management for companies including McKesson/Zee Medical, Inc., and Burger King Corporation. Her specific areas of expertise are strategic marketing management, internet marketing and assisting students with internship opportunities. Career highlights include being a Partner of Integrated Marketing Resources, a leadership development, strategic marketing management and advertising agency.
Some recent accomplishments include:
-Article in Journal of Research and Innovative Teaching, Active Learning and Innovation in Marketing Education: A Case Review, March, 2012 (Skalnik & Skalnik)
-Presentation to Lilly West Conference, Technology Enhances Critical Thinking, or Does It? (March, 2013) (Skalnik & Skalnik)
-WASC Presentation, Integrating Technology and Active Learning to Prepare Students for the Knowledge Economy, April, 2012 (Skalnik & Skalnik)

In the past, Professor Skalnik has taught both graduate and undergraduate classes, primarily in the marketing discipline.
Education
D.B.A., United States International University
M.B.A., National University
B.A., National University
Academic Area
School of Business and Management
Expertise
Courses Taught
BUSI 350 – Business Internship
MKTG 350 – Marketing Internship
MKTG 465 – Strategic Marketing Management
MKTG 466 – Internet Marketing
Office Hours
By Appointment