Carole Lambert, Ph.D.
Professor, Department of English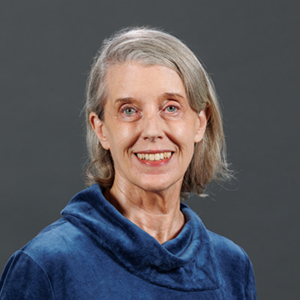 Biography
Carole J. Lambert, Ph.D., is professor of English and director of research at Azusa Pacific University. She received a Fulbright Fellowship to conduct research in Brussels, Belgium, as well as four National Endowment for the Humanities grants. She is the author of The Empty Cross: Medieval Hopes, Modern Futility in the Theater of Maurice Maeterlinck, Paul Claudel, August Strindberg, and Georg Kaiser (Garland, 1990) and Is God Man's Friend? Theodicy and Friendship in Elie Wiesel's Novels (Peter Lang, 2006) as well as editor of Doing Good, Departing from Evil: Research Findings in the Twenty-First Century (Peter Lang, 2009) and co-editor with William D. Brewer of Essays on the Modern Identity (Peter Lang, 2000). She earned her Ph.D. in comparative literature from the University of California, Berkeley, her M.A. in French from the University of Pittsburgh, and her B.A. in French and German from Carlow College (Pittsburgh). She has recently participated in the Holocaust Education Foundation Summer Institute at Northwestern University and the Holocaust Education Foundation Study Tour of Central Europe. She was awarded the Chase A. Sawtell Inspirational Teaching Award, the Sears-Roebuck Foundation Teaching Excellence and Campus Leadership Award , and several APU Dean's Accomplished Scholar Awards and Faculty Research Council Grants. Her current research interests focus on Holocaust Studies, particularly the writings of Primo Levi and Elie Wiesel.
Education
Ph.D., Comparative Literature, University of California, Berkeley
M.A., French, University of Pittsburgh
B.A., French and German, Carlow College
Academic Areas
Writing Program
College of Liberal Arts and Sciences
Expertise
Comparative Literature
Elie Wiesel
Undergraduate Research
Courses Taught
ENGL 110 – Freshman Writing Seminar
ENGL 324 – World Literature to the Renaissance
ENGL 334 – World Literature Since the Renaissance
ENGL 480 – Contemporary Literary Criticism
Office Hours
Tuesdays, 4:30-5:30 p.m.; Wednesdays, 12-2 p.m.
Related Links