Ethan Schrum, Ph.D.
Assistant Professor, Department of History and Political Science
Phone:
(626) 815-6000, Ext. 3374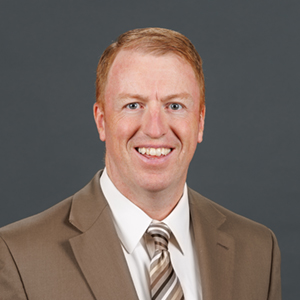 Biography
Ethan Schrum joined Azusa Pacific in 2014 as an assistant professor of history, with particular responsibility for teaching 20th century U.S. history. He studies the relations of knowledge, value, and liberal democracy in late modernity, especially by investigating the history of universities and academic knowledge. His scholarship is at the intersection of modern intellectual history, the history of the U.S. in the world, science and technology studies, and the history of capitalism. He has published several articles, including "Clark Kerr's Early Career, Social Science, and the American University," and "Establishing a Democratic Religion: Metaphysics and Democracy in the Debates Over the President's Commission on Higher Education."

Schrum is currently completing a book based on his dissertation, "Administering American Modernity: The Instrumental University in the Postwar United States." It describes how the American research university became essential for political economy and the social order in the quarter-century after World War II. By carefully analyzing the thought of former University of California president Clark Kerr and lesser-known postwar university leaders, the project elucidates how their technocratic vision for American modernity drove this institutional change.

In addition to his work at APU, Schrum is an affiliated scholar of the Institute for Advanced Studies in Culture (IASC) at the University of Virginia, where he held a postdoctoral fellowship from 2011 to 2014. He is involved in two IASC projects, The Moral Foundations of Education Project and The New "Spirits" of Capitalism Project.
Education
Ph.D., History, University of Pennsylvania
M.A., Religion in American Life, Wheaton College
M.S., Chemical Engineering, Northwestern University
B.S., Chemistry, Illinois Wesleyan University
Academic Areas
Honors College
College of Liberal Arts and Sciences

Department of History and Political Science
Expertise
20th Century U.S. History
American Intellectual History
History of U.S. Foreign Relations
Courses Taught
HIST 151 – United States History to 1865
HIST 152 – United States History Since 1865
HIST 300 – Introduction to Historical Studies
HIST 334 – History of American Foreign Affairs
HIST 389 – Modern American Intellectual History
HIST 484 – Historical Themes
HON 101 – Leadership
HON 300 – Core IV (Great Works since 1850)
Office Hours
High Sierra Semester - Off Campus
Related Links
Related APU News