Thomas Allbaugh, PhD
Professor, Department of English
Phone:
(626) 815-6000, Ext. 3179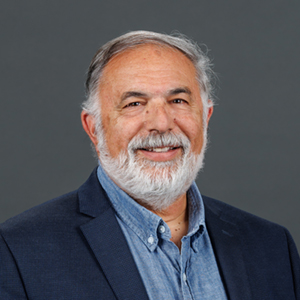 Biography
Thomas Allbaugh, PhD, teaches freshman writing seminar, creative nonfiction, and rhetorical theory. His research interests include examining the connections between rhetoric, religious belief, and popular culture. He has been a frequent presenter at the national Conference on College Composition and Communication, the Popular Culture Association, and various regional venues. His reviews and articles have been published in Pedagogy, Minnesota English Journal, Focus: A Journal of Writing Centers, and Drama For Students.
Education
PhD, Rhetoric and Composition, Southern Illinois University
MA, English, Michigan State University
BA, English, Hope College
Academic Areas
Writing Program
College of Liberal Arts and Sciences
Expertise
American Literature
Classical Rhetoric and Modern Rhetorical Theory
Composition Theory and Critical Theory
Fiction Writing and Creative Nonfiction
Rhetoric and Religion
Courses Taught
ENGL 111 – Introduction to Literature
ENGL 301 – Creative Writing: Fiction
ENGL 304 – Creative Writing: Nonfiction
ENGL 406 – Advanced Composition
ENGL 425 – Advanced Creative Writing
WRIT 110 — The Art and Craft of Writing
Office Hours
M - 1:30-3:30 p.m.
T - 12:00-2 p.m.
W - 1:30-2:30 p.m.
Related Links
Related APU News