Continue Your Education with Azusa Pacific
Azusa Pacific University—founded in 1899 by six women and men with a vision to create a school dedicated to teaching and training missionaries for christian service. Today, 119 years later, Azusa Pacific continues that mission by preparing disciples and scholars to impact the world for Christ. Graduates go on to continue the APU legacy as difference makers in their communities and workplaces.
To help you reach your education goals, APU is offering a tuition discount for eligible employees of CCCU schools starting select graduate and professional programs. Complete the 2019-20 CCCU Discount form.
Find Your Program
Azusa Pacific Seminary
College of Liberal Arts and Sciences
College of the Arts
School of Behavioral and Applied Sciences
The EdD in Higher Education Leadership and the PhD in Higher Education have separate CCCU scholarships. Contact the relevant program director for details.
School of Business and Management
School of Education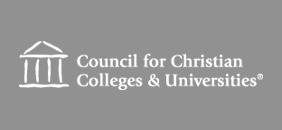 Eligibility
All CCCU school employees are eligible for the discount.
Discount details
The offer cannot be combined with other institutional aid. Azusa Pacific offers the tuition discount as long as the student:
Maintains Satisfactory Academic Process.
Is enrolled at least half-time.
Is continuously enrolled for every fall and spring term.
Complete the CCCU Discount form and provide verification of employment.