Cynthia Dollins, Ed.D.
Assistant Professor, Division of Teacher Education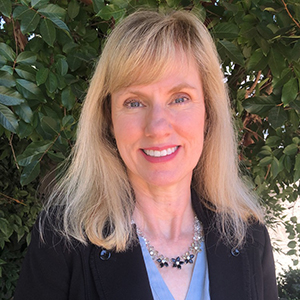 Biography
Cynthia Dollins, Ed.D., serves as assistant professor in the School of Education, specializing in critical, multicultural, early, and adolescent literacy. She has developed pedagogically- and andragogically-sound curricula for both K-12 schools and higher education. Her research has been widely published in national and international journals. She is author of the book, The ABC's of Literacy: Preparing Our Children for Lifelong Learning. Dollins is actively engaged in community outreach to support children with literacy development.

Prior to her tenure in higher education, she was a principal and a classroom teacher. As principal, she spearheaded grant writing initiatives for all students to have equal access to books, and for professional development of teachers in reading, writing, and math instruction. She continues to work alongside educators and serves as a consultant for school districts across the state.
Education
Ed.D. in Educational Leadership, Administration, and Policy, Pepperdine University
M.S. in Educational Administration, California State University, Fullerton
M.A. in Education – Curriculum and Instruction, California State Polytechnic University, Pomona
B.A. in Liberal Studies, California State Polytechnic University, Pomona
Credentials/Certifications
California Administrative Services Credential
California Clear Multiple Subject Teaching Credential
California Supplementary Credentials in English/Language Arts and History/Social Science
Academic Area
School of Education

Division of Teacher Education
Expertise
Curriculum and Instruction
Educational Psychology
Instructional Design
Learning Theory
Literacy
Courses Taught
TEP 531 - Reading and Writing Methods, 7-12
TEP 521/SPED 525 - Reading and Writing Methods, K-8
TEP 501 - Art of Teaching, Foundations