HeeKap Lee, Ph.D.
Faculty Coordinator, MAED in Teaching
Professor, Division of Teacher Education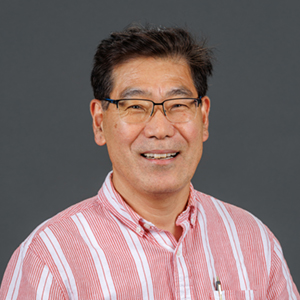 Biography
HeeKap Lee, Ph.D., has been teaching at higher education institutes for 20 years in various
states including Indiana, Kentucky, and Ohio before joining Azusa Pacific University in 2009. He has published/edited four books and more than 30 articles, being invited to speak at
conferences in the USA, China, South Korea, Japan, Laos, and Thailand to share his research and lead workshops. His research topics include multicultural education, curriculum design and
assessment, educational technology, teachers' dispositions, and faith-based education. He
served as the editor for 'Teaching with Compassion, Competence, Commitment' from 2006 to
2010. Recently his fifth book proposal 'Thrivelogy: A Biblical Foundation of Resilience-Informed Teaching' was accepted by Wipf and Stock, and will be published in August 2021.
Education
Ph.D. - Instructional Systems Technology, Indiana University
M.S. - Ministries, Cincinnati Bible Seminary
M.S. - Counseling Education (Counselor certification), Yon Sei University
B.S. - Pedagogy (Teacher Certificate, Middle School Social Studies), Han Yang University
Academic Area
School of Education

Division of Teacher Education
Courses Taught
EDUC 530 - Introduction to Research
EDUC 537 – Curriculum Development, Revision and Development Process
EDUC 538 – Current Issues in Education
TESP 501 – The Art of Teaching I: Foundations of Teaching
TESP 502 – The Science of Teaching I: How Students Learn, Educational Psychology, Neuroscience, and Theory
TESP 503 – The Soul of Teaching: Finding Ones Place in the Tapestry of American Education
TESP 511 – The Art of Teaching II: Pedagogy and Instructional Design
TEP 532 – Secondary Pedagogy I: Teaching in Secondary Schools
TEP 533 – The Differentiated Classroom
TEP 534 – Secondary Pedagogy II: Content-Specific Strategies, Teaching and Assessment