Ie May Freeman, Ed.D.
Assistant Professor, Division of Teacher Education
Phone:
(951) 304-3400, Ext. 2961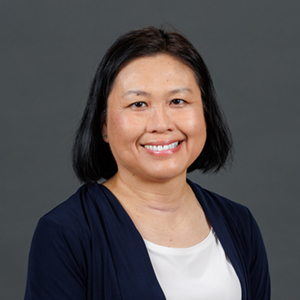 Biography
Prior to joining APU, Ie May Freeman, Ed.D., was a seventh-grade teacher for 16 years, teaching life science, social studies, and AVID in the Ontario-Montclair and Corona-Norco Unified school districts. She enjoys mentoring and developing student teachers to become paraprofessionals in the field of education.
Education
Ed.D., Organizational Leadership, University of La Verne
M.Ed., University of La Verne
B.A., Political Science and Religious Studies, University of California, Santa Barbara
Credentials/Certifications
Professional Clear Multiple Subject Teaching Credential, California State Polytechnic University, Pomona
Professional Clear Multiple Subject CLAD Teaching Credential
Supplementary Authorization: Science
Reading Instruction Competence Assessment (RICA)
Praxis Series (MSAT) Waiver
California Basic Educational Skills Test (CBEST)
Academic Area
School of Education

Division of Teacher Education
Courses Taught
TESP 501- The Art of Teaching I
TESP 502- The Science of Teaching
TESP 503- The Soul of Teaching
TESP 504- Schools and Educational Systems
TESP 511- The Art of Teaching II
TESP 524- Methods of Integrating the Humanities
TESP 521- Methods of Teaching Reading and Writing (K-8th)