Paul Flores, Ph.D.
Director, Liberal Studies/Undergraduate Education K-8 Program
Professor, Division of Teacher Education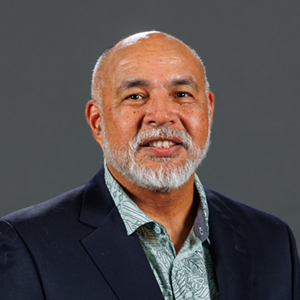 Biography
Paul A. Flores has an interest in cultural diversity as it relates to teacher education and the academic achievement of all students. His courses are both student- and subject-centered and include service-learning components. Technology is also integrated to effectively deliver classroom content along with engaged students in discussions. Students participate in local public schools informing of college awareness, while learning about cultural diversity from the students they serve. Research interests include service-learning and cultural diversity teacher preparation. His pursuit of a Ph.D. in higher education along these themes utilized both quantitative and qualitative research methods. He has presented research at both international and national conferences along with Christian and teacher education organizations. Flores also serves as the director of the liberal studies major. In this capacity, he developed the program through collaboration with peers to meet the California state standards for multiple subjects matter. In addition, he oversees the undergraduate advising of students in the major.
Education
Ph.D. - Claremont Graduate University
M.Div. - Fuller Theological Seminary
B.S. - University of Southern California
Credentials/Certifications
Teaching Credential - Azusa Pacific University
Academic Areas
School of Education

Division of Teacher Education

Honors College
Expertise
Cultural Diversity
Liberal Studies
Teacher Education
Courses Taught
EDLS 300 – Introduction to Teaching as a Profession, K–12
EDLS 405 – Diversity in the Classroom
EDLS 496 – Senior Seminar: Education and Professional Ethics
EDUC 504 – Teaching and Cultural Diversity
Office Hours
M/W 1:00-4:00PM
Related APU News