Diana Lynn Woods, PhD, APRN-BC, FGSA, FAAN
Professor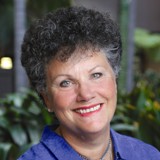 Biography
Diana Lynn Woods, as an educator, nurse practitioner, and researcher, has focused on developing and disseminating new knowledge to strengthen humanistic care for persons with dementia. For the past 25 years, Woods work has focused on those with Alzheimer's Disease, specifically behavioral symptoms of dementia and sleep disturbances, nonpharmacological and interventions, and understanding the biobehavioral factors, genetic, neuroendocrine and behavioral indices of stress, that contribute to BSD. Her research includes testing calming interventions for BSD, developing a heuristic model to describe biobehavioral factors, using pattern recognition methods to elucidate BSD, and identifying predictors of BSD to tailor individualized nonpharmacological interventions. Woods collaborates with colleagues in Iceland, Australia and Brazil. Her educational and activities include the development of gerontological nursing coursework for all levels of nursing students and working nurses. Her work has been disseminated in national/international scientific journals and has contributed to the development of educational strategies to foster humanistic care, clinical expertise, and to attract nursing students to doctoral study in gerontological nursing. Recent publications focus on genetic variations and ethnopharmacology, the biological basis for behavioral symptoms and sleep disturbances in dementia and the development of an ethnogerontological nursing model.
Education
PhD (Neuroscience/Gerontology), University of Washington, School of Nursing, 1999
MN, Gerontological Nurse Practitioner, University of Washington, School of Nursing, 1993
BNSc, Queen's University, Kingston, Ontario, 1968
Academic Area
Expertise
Alzheimer's Disease
Behavioral Symptoms of Dementia
Biobehavioral Research
Gerontology
Courses Taught
GNRS 715 – Psychosocial Issues of Older Adults
GNRS 729 – Population Health and Epidemiology
GNRS 798 – Continuous Doctoral Study
Office Hours
Mondays 2:00 PM-5:00 PM
Thursdays 2:00 PM-5:00 PM
Appointments available upon request. Please contact me to set up an appointment.
Related Links