Steven T. Mann, Ph.D.
Assistant Professor, Department of Biblical and Theological Studies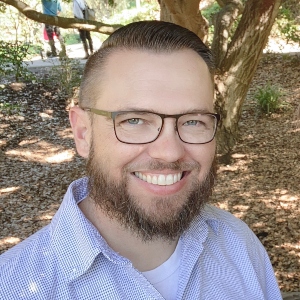 Biography
Steve Mann, Ph.D., teaches courses in the Old Testament (or as the New Testament calls it, Scripture). An expert in speech act theory, Mann explores the function as well as the meaning of biblical texts. He is a former youth pastor, and a licensed minister in the Evangelical Friends Church Southwest, regularly leading seminars in EFCSW's Leadership Institute. He is a member of the Society of Biblical Literature and the Institute for Biblical Research.
Education
Ph.D., Old Testament Theology and Hermeneutics, Fuller Theological Seminary
M.Div., Azusa Pacific Seminary
B.A., Music Education, Azusa Pacific University
Academic Area
Expertise
Biblical Narrative
Old Testament Theology
Speech Act Theory
Courses Taught
GBBL 501 – Torah and Prophets: Exodus-2 Kings
GBBL 511 – Biblical Interpretation: Exploring Genesis
GBBL 512 – People of God
GBBL 531 – Kingdom of God
UBBL 100 – Introduction to Biblical Literature: Exodus/Deuteronomy
UBBL 230 – Luke/Acts
UBBL 310 – I and II Samuel
UBBL 311 – Old Testament Prophets
Related Links
Related APU News