Where the APU Cornerstones Connect: Christ, Scholarship, Community, and Service
Academic service-learning is a teaching and learning method that promotes student learning through active participation in meaningful community service experiences directly related to course content. Our approach focuses on:
Connecting theory to practice
Demonstrate competence in academic content and theory through practical application
Gain increased understanding of how academic content relates to "the real world"
Critical reflective thinking
Articulate connections between course content and service-learning experiences
Identify how service-learning affected your sense of personal efficacy, personal identity, spiritual development, understanding of diversity, and moral development
Personal and civic responsibility
Develop personal desire to contribute to the local, national, and/or global community
Evaluate how cultural competence and understanding of diversity are developed through informed and reciprocal interactions with others
Strengthen democratic values and civic responsibility
Faith integration
Explain the relevance of Christian faith through the application of learning
Articulate an integrated understanding of faith and learning in action
Relationship to planned vocation
Prepare for future employment by gaining practical experience and networking opportunities
Demonstrate skills that employers seek (e.g., communication skills, leadership, and problem solving)
Learn more about the center.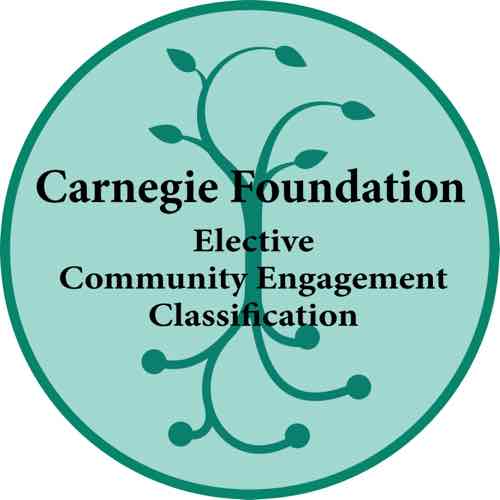 Azusa Pacific received Community Engagement Classification from the Carnegie Foundation, a distinction that recognizes outstanding university commitment to community service and service-learning.
Twitter: Stay Up to Date
RT @James_Escarcega: FINAL: Indiana U. PA 73, Azusa Pacific 60. Here is the box score from the game. APU finishes with a 28-6 record. Fanta…