Kay Higuera Smith, Ph.D.
Professor, Department of Biblical and Religious Studies
Program Director, Religious Studies
Phone:
(626) 815-6000, Ext. 5629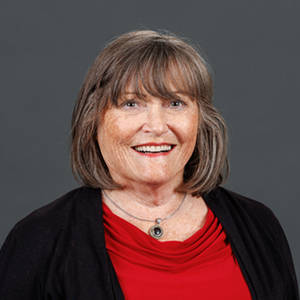 Biography
Kay Higuera Smith, Ph.D., is director of the religious studies program and professor of biblical studies. Her published works deal with issues of the social world of the Gospels, gender, and Bible and culture, and she is working on a book about the social development of the early community of the Gospel of Matthew. She teaches New Testament courses on the Gospels, early Judaism and Christianity, global biblical interpretation, and women in the biblical tradition. She serves on the Faith Integration Council, and is committed to mentoring young women who have experienced a vocational call in the fields of biblical studies, theology, philosophy, or practical ministry. She also works with minority students to encourage them in recognizing the power of the Bible for their own traditions. Her off-campus involvements include meetings with Jewish and Christian clergy and scholars to promote understanding and theological enrichment.
Education
Ph.D., Early Judaism and New Testament, Claremont Graduate University
M.A., Religion, Claremont Graduate University
B.A., Jewish Studies, University of Washington
Academic Area
School of Theology

Department of Biblical and Religious Studies
Expertise
Biblical Studies
Early Judaism
Global Biblical Interpretation
Hermeneutics
Jewish-Christian Relations
New Testament
Courses Taught
UBBL 230 – Luke/Acts
UBBL 330 – Life and Teachings of Jesus
UBBL 340 – Romans and Galatians
UBBL 350 – Geographical and Historical Setting of the Bible
UBBL 462 – Global Biblical Interpretation
UBBL 476 – Women in the Biblical Tradition
Office Hours
See office door
Related APU News