Kay Higuera Smith, Ph.D.
Professor, Department of Biblical and Religious Studies
Program Director, Religious Studies Minor
Phone:
(626) 815-6000, Ext. 5629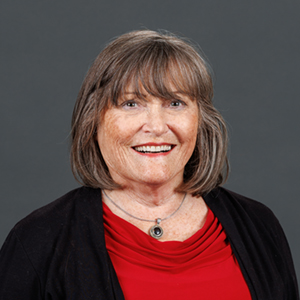 Biography
Kay Higuera Smith, Ph.D. is professor of biblical and religious studies and director of the religious studies minor program at Azusa Pacific University. She writes about biblical justice issues as they relate to critical gender theory, postcoloniality, and evangelicalism. She was editor-in-chief of Evangelical Postcolonial Conversations: Global Awakenings in Theology and Praxis (IVP Academic, 2014), and has two books under contract, one on the historical figure of Mary of Nazareth, and another on Latinx biblical hermeneutics. She is committed to mentoring young women who have experienced a vocational call in the fields of biblical studies, theology, philosophy, or practical ministry. She also works with minority students to encourage them in recognizing the power of the Bible for their own traditions.
Education
Ph.D., Early Judaism and New Testament, Claremont Graduate University
M.A., Religion, Claremont Graduate University
B.A., Jewish Studies, University of Washington
Academic Area
School of Theology

Department of Biblical and Religious Studies
Expertise
Biblical Studies
Early Judaism
Global Biblical Interpretation
Hermeneutics
Jewish-Christian Relations
New Testament
Courses Taught
RELG 200 – World Religions
RELG 350 – Introduction to Judaism
RELG 400 – Special Topics in the History of Religion
RELG 495 – Special Topics Seminar: Contemporary Christianity and Religious Studies
RELG 498 – Religious Studies Capstone Course
UBBL 230 – Luke/Acts
UBBL 330 – Life and Teachings of Jesus
UBBL 340 – Romans and Galatians
UBBL 350 – Geographical and Historical Setting of the Bible
UBBL 462 – Global Biblical Interpretation
UBBL 476 – Women in the Biblical Tradition
Office Hours
See office door