Applied Statistics and Data Science, MS
Study Applied Statistics and Data Science at Azusa Pacific University
You'll learn how your personal faith and values can work with your technical skills to help you make a difference in the world. Learning in a supportive community will help you graduate with professional competence for numerous careers using data analysis to inform decisions.You'll increase your marketability and gain expertise working with a variety of statistical models. You can customize your education experience by choosing an emphasis for your specific career goals. You'll learn techniques for analyzing data, and develop proficiency with statistical software programs such as SAS, R, and Tableau.
Program at a Glance
The College of Liberal Arts and Sciences offers diverse well-rounded degree programs to prepare critical thinkers to make a difference in the world for Christ.
Application Deadline
Applications are accepted on a rolling basis.
Program Units
31-34
Cost per Unit
$770
Base Cost
$23,870-$26,180*
Location
Azusa (Main Campus)
Distance Education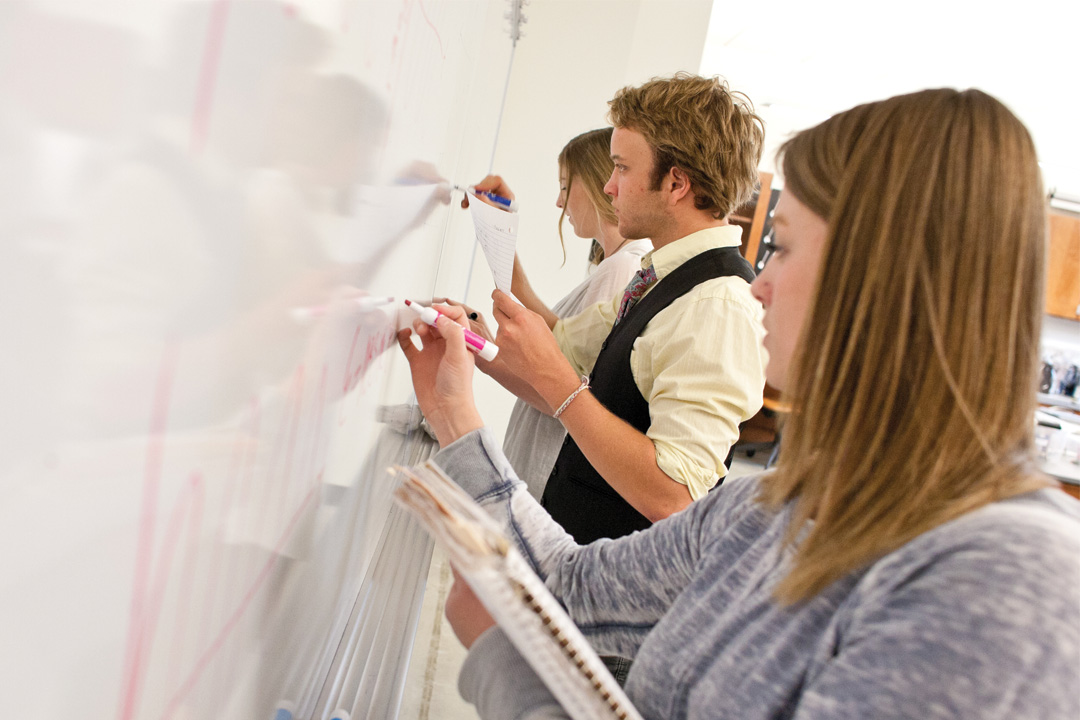 Gain Hands-on Experience
Employ a variety of statistical models and techniques for analyzing data.

Address ethical issues in the field from a Christian perspective.

Use statistical software programs
36

%
projected growth of employment of data scientists by 2031*
$100,910
the national average salary of a data scientist* *Bureau of Labor Statistics
Program Details
The MS in Applied Statistics and Data Science program provides professional preparation for careers involving the use of data analysis to inform decisions. The program includes required courses providing a foundation in statistical methods and theory, and electives that allow students to emphasize biostatistics or business analytics and explore a variety of statistical models and techniques for analyzing data.
Expertise in the use of statistical software packages is developed. In keeping with the mission of Azusa Pacific University, this program encourages an active conversation about the role of a Christian perspective in the field of applied statistics, particularly in terms of ethical issues prevalent in data science.

Browse the tabs below—if you have questions, visit the Student Services Center page, and we'll make sure you get the info you need.
Admission Requirements—Domestic Applicants
The university graduate and program admission requirements below must be met before an application is considered complete.
$45 nonrefundable application fee

Official transcripts from all institutions leading to and awarding the applicant's bachelor's degree from a regionally accredited institution and all postbaccalaureate study

An official transcript is one that Azusa Pacific University receives unopened in an envelope sealed by the former institution and that bears the official seal of the college or university. A cumulative minimum 3.0 (on a 4.0 scale) grade-point average on the posted degree is required for regular admission status. Provisional admittance may be granted to individuals with a lower GPA if competency can be shown through multiple measures.

Preferred baccalaureate degrees for the applied statistics and data science master's degree include: BS in Mathematics, BS in Biological Sciences, BS in Chemistry, BS in Engineering, or related degrees.One- to two-page personal statement describing why you wish to study applied statistics and data science at APU, as well as key aspects of your background that prepared you for the program and your career goals. A résumé is optional, but may be included.

Two recommendation letters, to be submitted by references with knowledge of your academic ability and potential

Courses in calculus or applied calculus (including basic multivariable calculus) and linear algebra or applied linear algebra are preferred
Students deficient in one or both of these areas will be required to take the corresponding 1-unit fundamentals course(s), MATH 199 and/or MATH 299, during the five-week summer session prior to the start of their first fall term.
All other students admitted to the program may take these courses as refreshers if desired. Early applicants are not charged tuition for the refresher.
Admission Requirements—International Applicants
Azusa Pacific University is authorized under federal law by the U.S. Citizen and Immigration Services and the U.S. Department of State to enroll nonimmigrant, alien undergraduate and graduate students. APU issues and administers both the I-20 and DS 2019 (F-1 and J-1 status documents respectively).
To apply for a graduate program at APU, the following requirements must be fulfilled in addition to meeting the domestic applicant and program-specific admission requirements specified above.
International applicants must also:
Demonstrate proficiency in English through a placement test with the Academic Success Center, or through a TOEFL/IELTS score that meets program-specific requirements. Refer to APU's English proficiency requirements to learn more. Request that official test scores be sent to APU. All other forms of proof indicated in the English proficiency requirements must be submitted directly to International Services.

Provide a Graduate Affidavit of Financial Support (PDF) and a bank statement from within the last six months proving financial ability to pay for education costs through personal, family, or sponsor resources.

Submit a copy of a valid passport showing biographical data, including your name, country of citizenship, date of birth, and other legal information.

Get foreign transcripts evaluated. International credentials (transcripts, certificates, diplomas, and degrees) must be evaluated by a foreign transcript evaluation agency. View our policy and a list of approved Foreign Transcript Evaluation Agencies.
Send official transcripts to:
Office of Graduate and Professional Admissions
Azusa Pacific University
PO Box 7000
Azusa, CA 91702-7000
[email protected]
What to Expect
After all admission materials have been received by the Student Services Center, the faculty or department chair reviews the applicant's file. The applicant is notified in writing of the admission decision.
Financial Aid
Several types of financial aid are available to graduate students. The resources range from federal loans and state grants to, for some graduate programs, fellowships and scholarships. For details about financial aid available for your program, please contact the Student Services Center at (626) 815-2020.
Military Benefits
Military members—and in some cases their spouses and dependents—qualify for financial assistance covering tuition, housing, and books. Azusa Pacific is a Yellow Ribbon University and Military Friendly School, so you can be confident that you'll receive the benefits and flexibility you need to complete your education.
To view specific requirements and coursework information, visit the current academic catalog:

If you have questions, we're here to help! Connect with a representative who can walk you through the program details and application process.
Contact Your Admissions Representative
Department of Mathematics, Physics, and Statistics
Mail
Department of Mathematics, Physics, and Statistics
Azusa Pacific University
PO Box 7000
Azusa, CA 91702-7000
Hours
Monday–Friday, 8:30 a.m.-4 p.m.
Student Services Center
Contact (626) 812-3016 or [email protected], and visit apu.edu/ssc for details on the admissions process, financial aid, and class registration.
International Services
International students should contact +1-626-812-3055 or [email protected], and visit apu.edu/international/.
Azusa Pacific University is accredited by the WASC Senior College and University Commission (WSCUC).
Career Outlooks and Outcomes
What Are the Most In-Demand Jobs of the Future?
Two of the most in demand jobs of the future—statisticians and data scientists— provide job security and high financial compensation.
Note: This information is current for the 2023-24 academic year; however, all stated academic information is subject to change. Please refer to the current
Academic Catalog
for more information.
*Base Cost (cost per unit x program units) is provided to aid in program comparison only.
All stated financial information is subject to change. View Tuition tab above.