Karen French, MSN, RN, FNP-C
Assistant Professor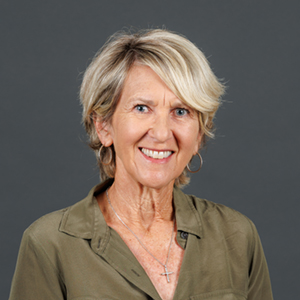 Biography
Karen French, MSN, RN, FNP-C, teaches in the Master of Science in Nursing program, and is a family nurse practitioner in private practice, focusing on health promotion and addressing primary health care needs for an internal medicine office. She has experience in critical care, open-heart ICU, school nursing, and home health care for high-risk infants.
Education
MSN, Azusa Pacific University
BSN, Azusa Pacific University
Credentials/Certifications
AANP Certification
Family Nurse Practitioner, Azusa Pacific University
Academic Area
Courses Taught
GNRS 513 Advanced Nursing Practice Role
GNRS 515 Advanced Pathophysiology
GNRS 591 Primary Health Care of the Childbearing Family
GNRS 592A Primary Health Care of the Mature and Aging Family
RNRS 369 Pathophysiology
Office Hours
Monday 12:00pm-2:00pm
Tuesday 12:00pm-2:00pm
Additional appointments are available by request.