Pediatric Nurse Practitioner—Primary Care (PNP-PC) Certificate
Earn a Pediatric Nurse Practitioner–Primary Care (PNP-PC) Certificate at Azusa Pacific University
You'll advance your post-master's nursing career and graduate prepared for California state licensure and national certification as a Pediatric Nurse Practitioner. Build firsthand experience in clinicals and gain the primary health skills needed to succeed as a PNP. We'll make it possible to further your education as a working professional with evening lectures, customizable clinicals, and part-time options.
Program at a Glance
The nationally ranked School of Nursing prepares nurses to lead the way in healthcare by providing a deeper level of compassionate care in clinics, hospitals, schools, and beyond.
Application Deadline
Priority deadline April 1st with a final deadline June 15th (for Fall start)

Priority deadline July 15th with a final deadline Sept 30th (for Spring start)
Program Units
33-37
Cost per Unit
$860
Base Cost
$28,380-$31,820*
Location
Azusa (Main Campus), Inland Empire, San Diego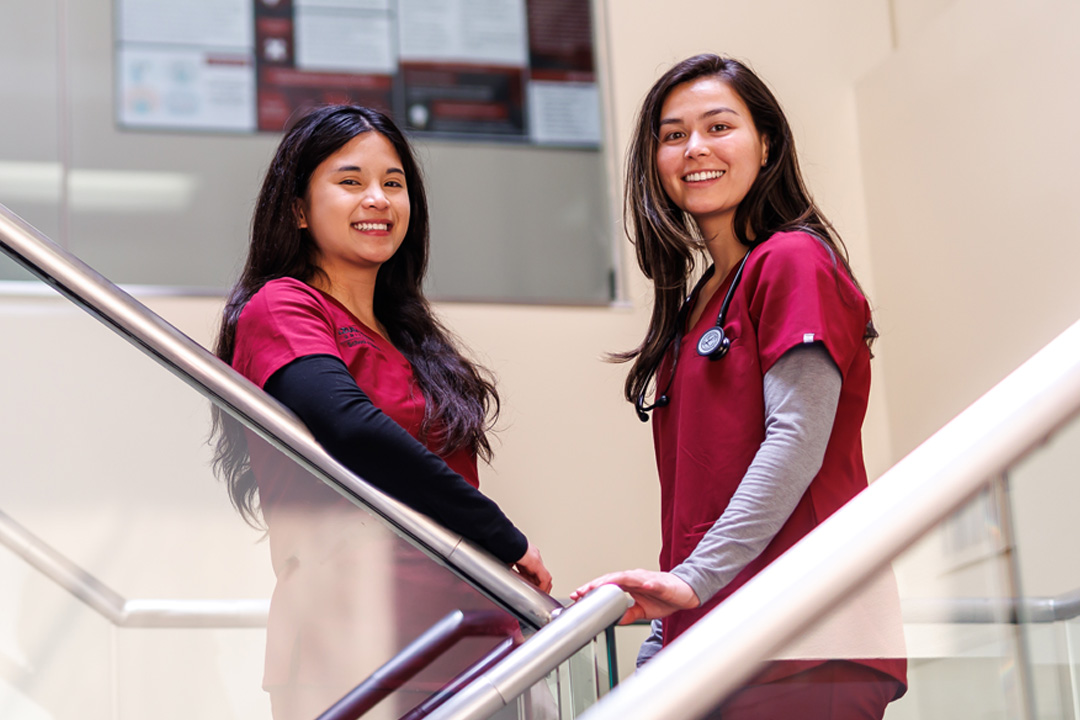 Gain Hands-on Experience
Attain the skills needed to achieve certification as a Pediatric Nurse Practitioner.

Receive personalized attention in a supportive Christian environment.

Learn from faculty experienced as clinical nurse specialists or nurse practitioners.

Provide health care services for diverse cultural/ethnic groups, and under resourced groups.
$158,130
Average annual salary of a nurse practitioner in California.
40

%
Overall projected employment growth of nurse anesthetists, midwives, and practitioners from 2021-31.
Top 25
Best Schools for Nursing according to Niche.com
Kingdom Couple: APU Graduates Make a Difference as Nurses
Tony and Michelle Rosas '15 met as they pursued their Master's in Nursing at APU as adults, opening the door to their God-given calling in the healthcare field.
Program Details
The Pediatric Nurse Practitioner–Primary Care (PNP-PC) Certificate program is a non degree course credit option for nurses with a master's degree in nursing. This program prepares students with primary healthcare skills through didactic education and clinical supervision. Nurses who complete this program are eligible to apply to the California Board of Registered Nursing for certification as a nurse practitioner, and may apply for national PNP-PC certification through examination.
Browse the tabs below—if you have questions, visit the Student Services Center page, and we'll make sure you get the info you need.
Featured Faculty
Credential Director, MSN Pediatric Nurse Practitioner and School Nurse Program and Instructor
Career Outlooks and Outcomes

APU School of Nursing Receives $4.4 Million in Grants from HRSA
APU's School of Nursing, the third largest producer of nurses in the state of California, received two grants totalling $4,396,200 from the Health Resources and Services Administration to help students afford a nursing education.
Note: This information is current for the 2023-24 academic year; however, all stated academic information is subject to change. Please refer to the current
Academic Catalog
for more information.
*Base Cost (cost per unit x program units) is provided to aid in program comparison only.
All stated financial information is subject to change. View Tuition tab above.