Presidential Transition
"...and it is no longer I who live, but it is Christ who lives in me. And the life I now live in the flesh I live by faith in the Son of God, who loved me and gave himself for me." Galatians 2:20 (NSRV)
The Next Chapter
President Jon Wallace Shares an Important Announcement
Dear APU Community and Friends,
More than five decades ago, I arrived on the campus of then-Azusa Pacific College—a son of a farmer and a committed believer eager to embark on new learning and development. My family heritage also meant I understood the importance of seasons, of nurturing the soil to get good crops, of watching for signs that the harvest had arrived.
Little did I know that the seeds planted by faculty and staff who saw things in me and believed things about me I could only imagine would take root. Indeed, those roots grew deep, connecting me with people who would change my life, like Dr. Chase Sawtell, Gladys Wilson, Dr. Tim Purga, and Dr. Gail Wallace, among many others. Those roots were fed and informed by a stream of the Church that APU continues to draw from, and I was transformed as a believer, a student, an employee, and a parent. The soil of my life was tilled by women and men of tremendous faith and enriched by the engagement of students and other members of our university community who added to the vitality of that soil. This place has grown and stretched me.
As a new graduate, I accepted a job as a custodian 43 years ago. That decision changed the course of my professional trajectory, bearing the fruit of my entire calling. Eighteen years ago, I was entrusted with the presidency of this God First university that trains disciples and scholars to advance His work in the world. I believe this institution has been positioned in exactly the right place at the right time for more than 119 years to cultivate difference makers—people whom everyone would want to call coworker, neighbor, and friend.
In between those two roles, I have been blessed to hold a number of different positions. Each provided profound ways to respond in obedience to God's call upon my life. I am grateful for each one, but especially that of custodian and president. In and through these positions, I had the great privilege of walking alongside students and speaking into their lives, encouraging and challenging them to lean into the nudgings of the Spirit to know and be more like Jesus. This happens in community. This happens through service. This happens in the classroom. This enduring mission lights the fire of our institutional purpose and has inspired me every day of my working life here at APU.
As I look back over the nearly two decades of my presidency, I see clearly God's hand—making Azusa Pacific a destination of choice for exemplary faculty, staff, and students. Through our combined efforts, Azusa Pacific is a recognized leader in higher education not only in California, but also in the nation and around the globe. Our innovative academic programs and multiple delivery systems support affordable and accessible student learning pathways. And our alumni go on to be solutions-minded, people-focused difference makers who improve lives and acknowledge the imago dei in all people. These accomplishments are the result of our work together, of our collective contribution to our Christ-centered mission, and I am grateful to each of you. What an amazing journey!
In conversation with Gail and extended family, I have decided to announce my shift away from the presidency on June 30, 2019. Ahead of my decision, the board invited me to consider staying engaged with the university to afford a new season of service at a different pace when the timing felt right. Today, I accepted their invitation and am excited to act on that promise as president emeritus.
As president emeritus, my first responsibility will be to support the new president and champion their initiatives. That work begins with a seamless transition between our two administrations and collective thinking about how to best position opportunities to extend the APU mission. I will also work to advance APU's reputation with donors, friends, supporting organizations, and community leaders on behalf of the new president. Additionally, I hope to mentor rising leaders within the organization, speak in Chapel, and be available to represent the university as called upon. We are still working on the details, but I am honored to remain an ambassador of our mission.
Earlier today, I notified the full board of my intention. At the May board meeting, a comprehensive plan will be finalized to create a search process to be completed by spring 2019. I am confident that God is already preparing the right person for such a time as this.
It is unusual today for a university president to spend an entire professional calling at one place. But that is my story and I am grateful for it. I am thrilled that over the last five decades I was able to be a part of the transformation of a university, through seasons of growth and change and harvest, with my own transformation as a Kingdom servant woven throughout. I look forward with anticipation to where God will lead this university and where He will take me in continued service to Azusa Pacific.
Shalom,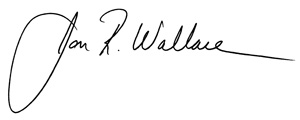 Twitter: Stay Up to Date
RT @APUChapel: Welcome back and welcome home! We have an exciting semester of chapel planned for you, and it all kicks off this Wednesday m…