Angeles Worship Summit
The Angeles Worship Summit is an immersive, hands-on experience in worship and the arts. Musicians, artists, and poets explore their creative abilities in songwriting, spoken word, audio and visual arts, instrumental and vocal skills, and design tools for intergenerational worship. Bring your friends, worship team, ministry leaders, and join us for an exciting adventure in artistic leadership!
Date: February 8, 2020
Location: Azusa Pacific University
Campus Venues: Wilden Hall, Munson Chapel, Amphitheater at Wynn
Registration Deadline: January 27, 2020
Who: Ages 11 and up
Cost: $45
Featured Artists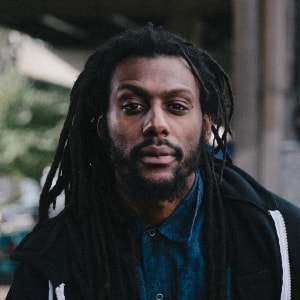 Propaganda's music is about divergence and connection. The rapper, raised and bred in Los Angeles, sees the intersection of all things and celebrates it in each song. His music is like the man himself—the result of many elements coming together. Propaganda's ideas stem from where he sits at the intersection; he sees how cultures cross and inspire one another, and he knows that we are all connected. He's worked with church leaders to discuss race relations in America, spoken out in meetings about global hunger, and talked to politicians about police reform. For Prop, music is a way to create conversations about bigger things that impact us on a daily basis and to see how faith can help guide us along the way.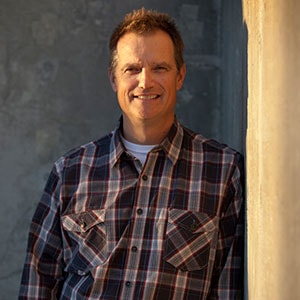 On about any given Sunday around the world, you are likely to hear the choir and congregation singing one of Tommy's songs. Tommy has written over 200 songs that are currently tracked by C.C.L.I. and are sung in churches around the world. His most popular songs include: "He Knows My Name," "That's Why We Praise Him, "Only A God Like You," "Mourning Into Dancing," "I Have A Hope," and "We Will Remember." Tommy and his wife Robin live in Los Angeles, CA and have four children. To be found faithful to His God, his family and the local church will always be his greatest achievements!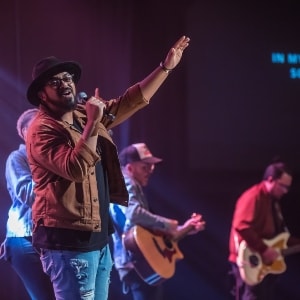 UNION Creative is the worship expression of Whittier Area Community Church, just east of downtown Los Angeles. We are musicians, photographers, technical engineers, songwriters, videographers, and singers, inspired to give our best to the God who gave us His in Jesus. We exist to give voice to the hurting and the healed, inviting everyone to encounter the Creator, who is making all things new.
Schedule
Time
Session
8 a.m.
Registration
9 a.m.
Worship Gathering (UNION Creative)
9:30 a.m.
Keynote Address: Propaganda
10:15 a.m.
Morning Break
10:30 a.m.
Track A: Craftsmanship

Songwriting/Spoken Word: Astyn Turrentine
Visual Arts: Amanda Santos
Audio/Visual: Brandon Shaw

Track B: Sharing Stories of Solidarity
Tommy Walker on Intergenerational Songwriting and Roundtable Discussion
12-12:45 p.m.
On-campus lunch is provided
1-2 p.m.
Track A: Musicianship

Voice: Kesha Shantrell
Guitar/Bass: Sean Beck
Keys: Jonté Moore
Drums: Bryan Taylor

Track B: Artistry

Visual Arts, Part 2: Amanda Santos
Songwriting, Part 2: Astyn Turrentine

Track C: Leadership
The Hungry Beast and the Ugly Baby: Lessons from Pixar Facilitator: Stephen Martin
2 p.m.
Afternoon Break
2:15-3:15 p.m.
Track A: Showcase Rehearsals

Track B: Worship Design Session
3:30-4:30 p.m.
Artists' Showcase
4:45 p.m.
Worship Gathering: A New Solidarity
5:15 p.m.
End of Summit
Additional Guest Artists
Astyn Turrentine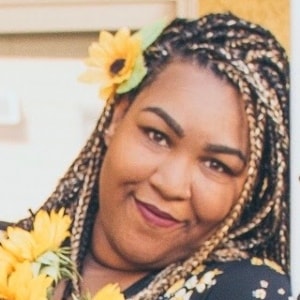 Astyn is a singer-songwriter based in Los Angeles. Her sound includes indie, R&B/soul, jazz, gospel, and pop influences. Astyn is a prolific songwriter and performer, working with artists such as Andy Grammer and Leslie Odom Jr. She will be leading the songwriting workshop for Angeles Worship Summit.
Kesha Shantrell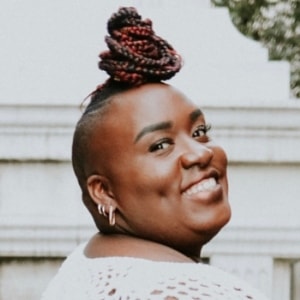 Kesha has an extensive repertoire in classical, jazz, R&B, pop, and gospel music styles. In 2015, she had the opportunity to sing with her home church's worship leader, Tommy Walker, for his Generation Hymns project, which united incredible musicians and a 200+-person choir to play renditions of traditional hymns in a multiethnic and multigenerational large-group performance and recording. She also works as a background vocalist in the L.A. area and has had opportunities to travel, sing for, and record with artists such as Leona Lewis, Andy Grammer, and Kanye West.
Jonté Moore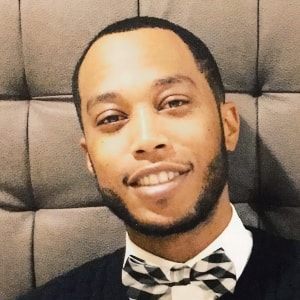 Jonté is a pianist, arranger, and band and choral music director. His gift has taken him internationally, where he's directed numerous concerts and facilitated various clinics, sessions, and conferences. Recently Jonté released two personal piano projects—Christmas at the Piano, Vol. 1 and Summertime. He is now a music director, prepping and leading music teams for various events.
Bryan Taylor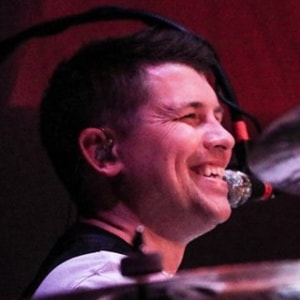 Bryan is a full-time musician and has been playing the drums for more than 30 years. He has a B.A. and M.M. from Azusa Pacific University. He has played, recorded, and/or performed with Gwen Stefani, Eric Hutchinson, Tommy Walker, Bill Champlin, Crystal Lewis, Tyrone Wells, Lee Ritenour, Melissa Manchester, The Mike Barone Big Band, Bear McCreary, and CeCe and Bebe Winans. He resides in Los Angeles with his wife and daughter.
Amanda Santos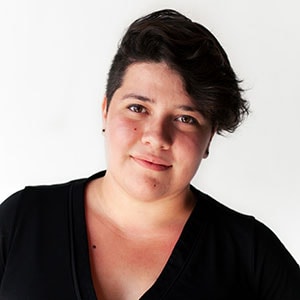 Amanda Santos is an Arts Consultant with the Arcadia School District at Longley Way and Camino Grove elementary schools. She has a passion for teaching and hopes to encourage her students to believe that they themselves can be creative. Santos is an artist who creates introspective work that explores how the spirit is contained within a physical vessel. She utilizes layers of media and poetry as a cathartic meditative practice and seeks to provide a platform to begin an open conversation about mental health.
Frequently Asked Questions
Who can attend?
Junior high, high school, and college students, as well as adults, are invited to attend.
What should I bring?
If you are a musician, feel free to bring your instrument (e.g. guitar, bass, drumsticks. Keyboards and drums wll be provided). If you are a visual artist, supplies will be provided.
What will we do?
Worship together, create together, and enjoy the fruit of our labors! Guest artists will share their expertise; we will work together in a hands-on, creative process; and a final showcase and worship gathering will feature the efforts of the day.
Practical Training for Individuals and Teams
By engaging in thoughtful worship design and participating in helpful breakout sessions, youth and adults alike can gain new, relevant tools that can be taken home to their local churches.