Angeles Worship Summit
You are invited to join the annual Angeles Worship Summit for an immersive adventure in worship, theology, and the arts.
You will experience moments of:
Worship: You will engage alongside others in an intergenerational gathering of worship leaders, pastors, artists, and other like-minded ministry leaders and teams from across the Southern CA community.
Community: You will interact with other like-minded ministry leaders.
Artistic Training: You will gain skills in worship and the arts through musicianship, artistry, technology, and ministry leadership workshops along with craftsmanship workshops, like audio and visual arts, instrumental skills, and vocal skills.
Theological Formation: You will engage in thoughtful conversations about ministry leadership and innovative practices for the local church through workshops focused on theology of art in worship, spiritual formation, racial reconciliation, and more.
The Angeles Worship Summit exists to inspire and ignite a creative spirit of innovation in intergenerational, multicultural worship and the arts.
This is a space for the worship artist, the pastor, the youth worship leader, and the worship team. Come individually or with your worship team and/or ministry leadership team, and join us for an exciting adventure in artistic leadership. Groups of three or more are welcome to apply the group discount code (GROUP20) to receive a $20 discount. For any questions, contact us at awi@apu.edu.
Date: February 25, 2023
Location: Azusa Pacific University
Age: 13 and up
Cost: $65
Follow us on social media to receive more updates.
Keynote Speaker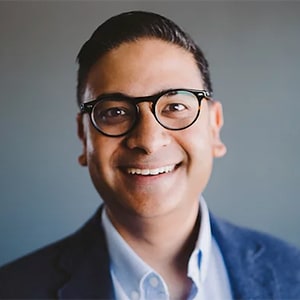 Glenn Packiam
is the Lead Pastor of Rockharbor Church in Costa Mesa, California. Glenn is the author of several books, including
The Resilient Pastor
,
Blessed Broken Given
, and the forthcoming book he co-authored with his wife, Holly,
The Intentional Year
. He earned a Doctorate in Theology and Ministry from Durham University, and is a senior fellow at Barna Group, a visiting fellow at St. John's College at Durham University, and an ordained priest with the Anglican Church of North America. Glenn has written over 65 worship songs published with Integrity Music, including "Your Name", co-written with Paul Baloche. Glenn and Holly have four children and live in Orange County, California.
Workshop Topics
There are opportunities to explore various topics on worship leadership and creativity in worship arts during the morning and afternoon session times.
A Theology of Art in Worship
The Worship Rhythm Section
Vocals I
Vocals II (Intermediate/Advanced)
Musicianship Classes (Guitar, Bass Guitar, Keys, Drums)
Painting
Worship as Spiritual Formation
Faith Journey for Young Adults Panel
Worship and Reconciliation Panel
Women in Artistic Ministry
Audio/Visual Tech in Worship
Schedule
| Time | Session |
| --- | --- |
| 8-9 a.m. | Check-In and Exhibit Hall |
| 9-10:15 a.m. | Opening Session |
| 10:15-10:30 a.m. | Break and Exhibit Hall |
| 10:30 a.m.-12 p.m. | Breakout Session I |
| 12-1:45 p.m. | Roundtable Session: The Future of Worship (Lunch) |
| 1:45-2:15 p.m. | Break and Exhibit Hall |
| 2:30-4 p.m. | Breakout Session II |
| 4-4:15 p.m. | Break |
| 4:15-5:30 p.m. | Artist's Showcase |
Artist's Showcase
Do you have an artistic piece or musical performance that you would like to share at the Angeles Worship Summit?
The Artist's Showcase is an opportunity to share your creative work and a space to see ways in which God has been speaking through the arts. You will be given the opportunity to sign up for the Artist's Showcase during the registration process. Limited spots are available.